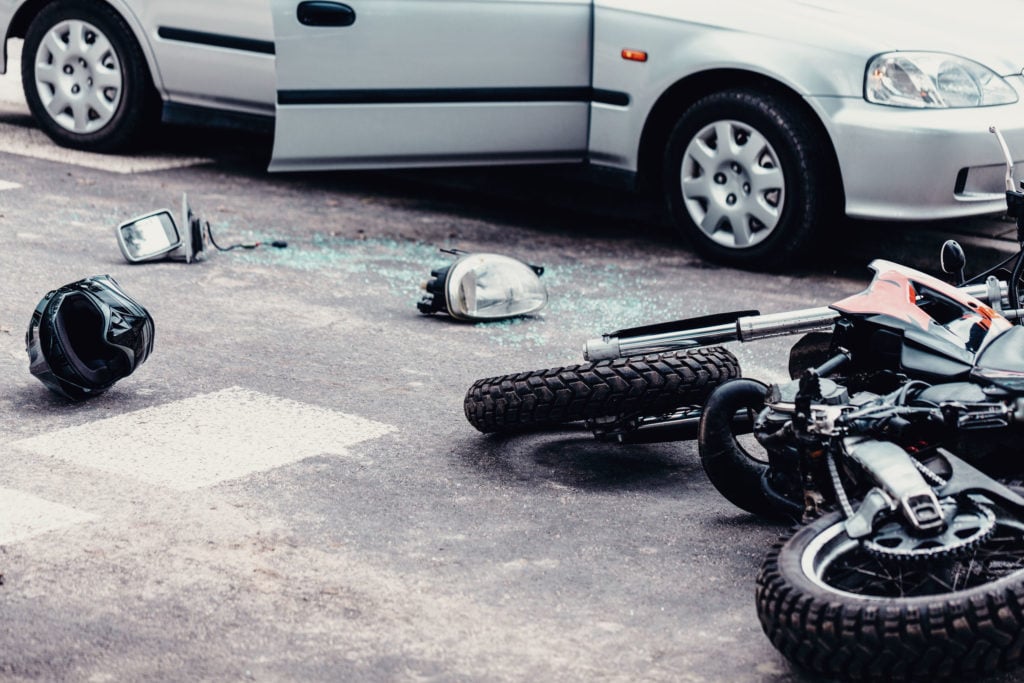 Driving on busy Las Vegas roads is no joke, so it's no wonder there are so many of us who choose to commute on a motorcycle each day. But while riding a motorcycle can help you get from point A to point B faster, it can also be more dangerous.
If you've been injured in a motorcycle accident, you need an experienced Las Vegas motorcycle accident lawyer to help you get the most compensation possible. When the at-fault driver won't own up to their actions and the big insurance companies are just looking out for their own bottom line, the person injury attorneys at ER Injury Attorneys will be there for you.
What Should I Do After a Motorcycle Accident?
Your number one priority if you've recently been involved in any kind of traffic accident is to seek prompt medical attention. Even if the accident seemed minor at the time or you don't currently have any symptoms, it's crucial to be examined by a medical professional as soon as possible following a wreck.
The head and neck are particularly vulnerable to injury when you ride a motorcycle. Even when you wear the proper protective gear, you may still suffer long-term effects as a result of the accident, including chronic neck or back pain and frequent headaches. In more severe cases, you may be diagnosed with a traumatic brain injury.
Even if you don't visit the emergency room, follow up regularly with your primary care physician. Need help finding a doctor or specialist? ER Injury Attorneys can connect you with quality medical care right here in Las Vegas, potentially with no immediate out-of-pocket expenses.
If you are able to safely do so at the scene of the accident, document everything. Take photographs of the vehicles involved, talk to witnesses, and give a statement to police. Collect important contact information of any other drivers involved, including their insurance, driver's license, and license plate information. You should not admit any kind of fault to the other driver, police, or your insurance company.
Do I Need a Las Vegas Motorcycle Accident Lawyer?
Yes, you do need a Las Vegas motorcycle accident lawyer on your side if you or a loved one is suffering from injuries you sustained in an accident caused by someone else's negligent or reckless actions. You shouldn't have to struggle to pay your medical bills, miss work, or lose your job because of the carelessness of another.
You also don't want to be given a lowball settlement offer from the at-fault party's insurance company.
How Can ER Injury Attorneys Help?
At ER Injury Attorneys, we possess the experience, skill, and attention to detail necessary to secure the highest compensation possible for our clients and their families. You can trust us to gather evidence, establish fault, and advocate on your behalf every step of the way. Meanwhile, you can focus on rest, recovery, and taking care of your own family.
A Las Vegas motorcycle accident lawyer can help you obtain compensation for medical bills, ongoing treatment, lost wages, permanent or total disability, loss of quality of life, and more. If you lost a loved one to wrongful death, our legal team will fight for damages to cover funeral expenses and loss of consortium.
Contact our office today to schedule a free consultation with ER Injury Attorneys. You can call us at 702-878-7878, chat with a live representative online, or submit the details of your motorcycle accident on our website using our secure contact form.