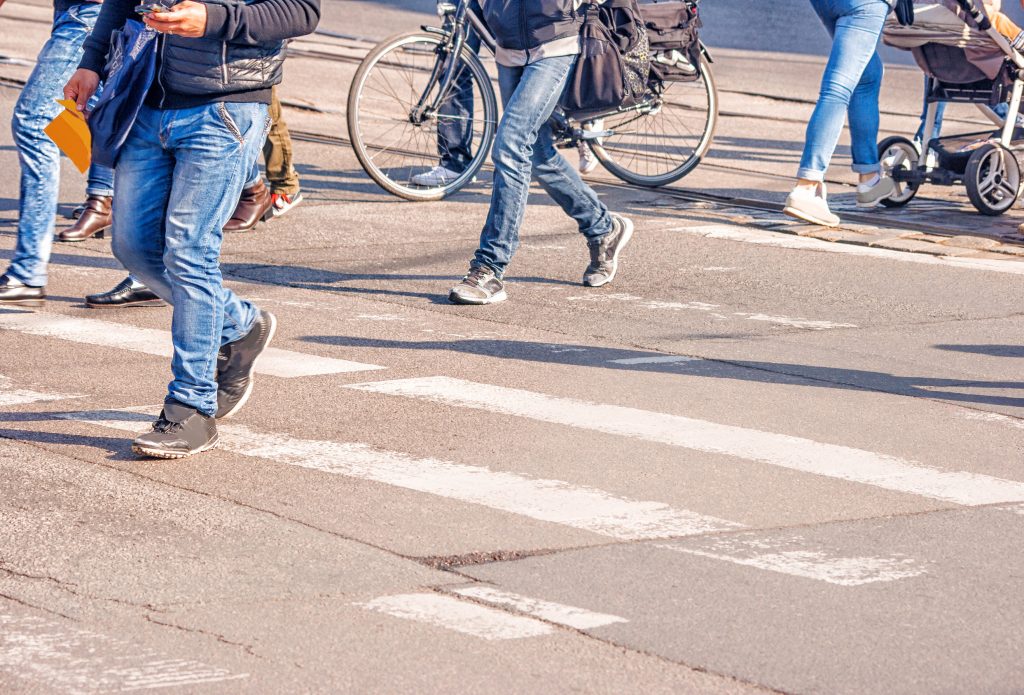 According to the Nevada Department of Transportation, at least 287 pedestrians were killed on Clark County roads between 2015 and 2019. That figure represents 27.6% of all traffic accident fatalities, including car accidents, motorcycle crashes, large truck collisions, and bicycle accidents. Hundreds more have suffered life-altering injuries and faced long roads to recovery. A study by the National Complete Streets Coalition even named Nevada the 11th most dangerous state for pedestrians based on accident data from 2010 to 2019.
If you or someone you love has suffered injury as a result of being hit by a car, motorcycle, or bicyclist in southern Nevada, it is crucial that you understand your legal rights, including the right to compensation for injuries, lost wages, pain, suffering, and other damages. Learn more about pedestrian injury claims from a Las Vegas pedestrian accident attorney at ER Injury Attorneys.
Can a Pedestrian Sue if They're Hit By a Car?
In short, yes–-a pedestrian may be able to sue the at-fault driver or their insurance company after an accident. But filing a personal injury lawsuit may not be necessary in many cases. In fact, most pedestrian injury cases are settled out of court with the insurance company.
You may still want to hire a personal injury lawyer to represent your legal interests during negotiations with a car insurance company, however. It is well known in the legal field that an insurance company's first settlement offer is often far less than what an injured victim or their family is entitled to. That's why ER Injury Attorneys always recommends consulting an experienced pedestrian accident lawyer after any accident, especially when serious injuries are involved.
How Much Compensation Can You Get for a Pedestrian Accident in Las Vegas?
If you are a pedestrian who was injured by another vehicle and you negotiate a settlement offer through the at-fault driver's insurance company, your settlement will generally be limited to the maximum amount of insurance coverage the driver carries. For example, economic damages like medical bills and lost wages are generally covered by bodily injury liability insurance. The state minimum of bodily injury liability coverage in the state of Nevada is $25,000 for any one person injured in an accident and up to $50,000 for bodily injury to two or more people in an accident.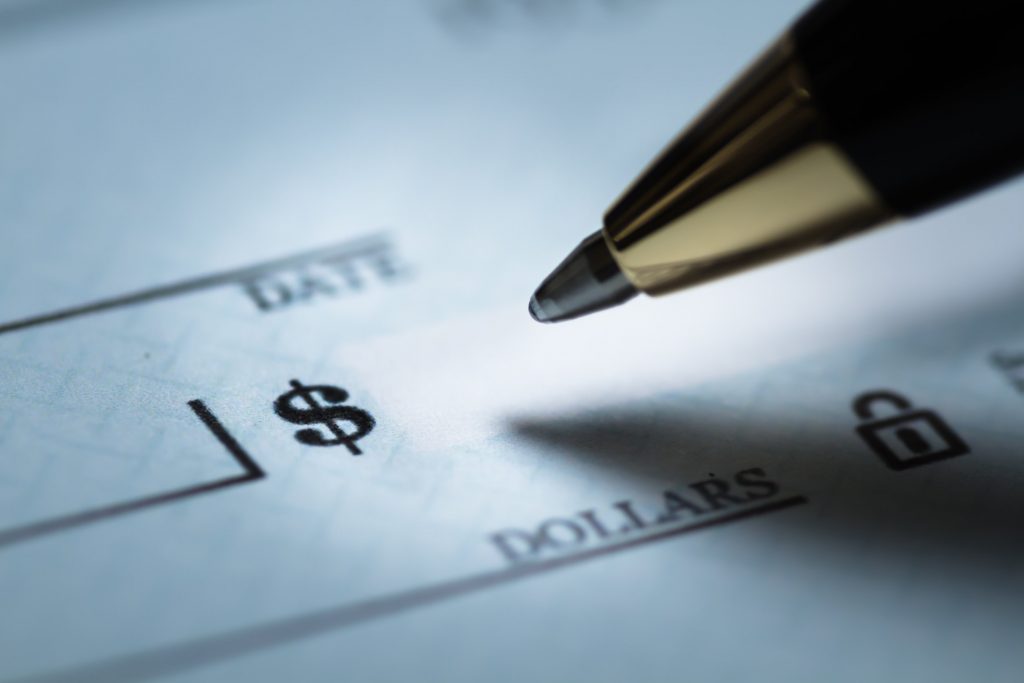 If the policyholder only purchased the minimum amount of bodily injury liability, your ability to collect compensation for your injuries will be capped at $25,000. However, it's not uncommon for people to have higher coverage limits, perhaps as high as $100,000 or more per injured person.
If, on the other hand, you take an at-fault driver or their insurance company to court in a lawsuit, you may be able to recover far more financial compensation, especially if the accident resulted in wrongful death. Such compensation may come directly from the insurance company or the at-fault driver's assets, if they have any. Ultimately, how much compensation you can get for a pedestrian accident in Las Vegas will depend on the extent of your injuries, whether or not you shared partial fault for causing the accident, the insurance company's actions, and many other factors. A Las Vegas pedestrian accident attorney can assist you in calculating and pursuing a fair amount of compensation.
Related: FAQ About Personal Injury Cases
Who Is At Fault in a Pedestrian Accident?
Contrary to popular belief, drivers are not automatically at fault if they hit a pedestrian (or bicyclist, for that matter). That being said, it is very common for drivers to be held liable for injuries sustained in a car versus pedestrian accident. This is often because a driver has breached their duty of care―that is, operating their vehicle in a manner that follows the law and acting in a responsible and prudent fashion with regard to pedestrians.
Common causes of pedestrian accidents include speeding, traveling too quickly for conditions, driving under the influence of drugs or alcohol, and failure to yield the right of way, especially at major or dangerous intersections. In many cases, the driver's negligence or recklessness is directly responsible for the accident.
While the odds are on your side if you were the pedestrian in a car versus pedestrian accident in Las Vegas, it's important to note that you can be held fully or partially responsible for your injuries if you were breaking traffic laws, under the influence of drugs or alcohol, or behaving in a negligent or reckless manner leading up to the accident.
In some cases where both the driver and pedestrian are found to be partially at fault, your compensation will be reduced accordingly based on your role in the accident. This is referred to as comparative negligence, and it means that you can still recover damages so long as you were less than 50% at fault for the accident.
How Do I File a Claim for a Pedestrian Accident?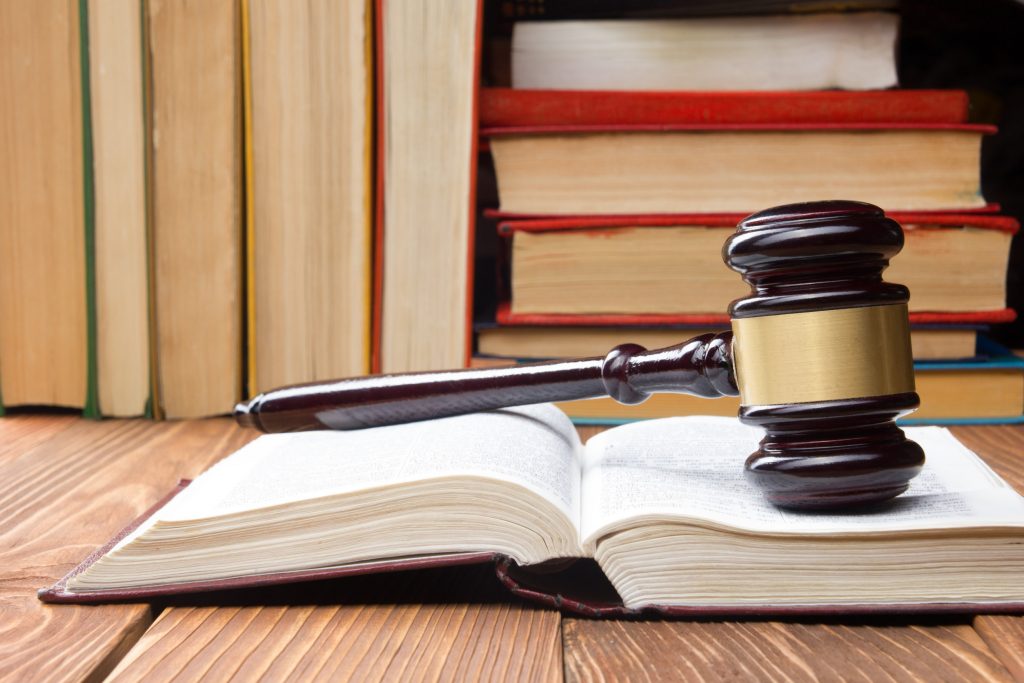 In the immediate aftermath of a pedestrian accident, filing a lawsuit may be the furthest thing from your mind. Understandably, you have plenty of other priorities to attend to, like getting quality medical treatment, arranging time off work to recover, and taking care of your familial responsibilities.
The statute of limitations to file pedestrian injury claims in Nevada is just two years from the date of an injury. If you're not proactive, you may miss your window of opportunity to file a claim and receive the financial compensation you deserve. If you were recently involved in an accident as a pedestrian with a vehicle, there's a good chance you have already heard from (or will soon hear from) the driver's insurance company about settling your claim.
Before giving any statements to an insurance adjuster or agreeing to a settlement, consult a Las Vegas pedestrian accident attorney at ER Injury Attorneys. Our seasoned and intrepid personal injury lawyers have been successfully representing clients since 2011. As a result, we have recovered millions of dollars in compensation for injured clients and their families.
We know from working closely with accident victims that although an injury settlement cannot bring back a deceased loved one or reverse a devastating injury, it can help families move forward with their lives and provide financial peace of mind.
Contact a Las Vegas Pedestrian Injury Attorney Today
Get in touch with a qualified pedestrian accident lawyer in Las Vegas or Pahrump by calling ER Injury Attorneys 24/7 at 702-878-7878. You can also connect with a representative right now via LiveChat or fill out this form to be forwarded directly to our office. Consultations are always free, and you don't pay us anything until we make a financial recovery on your behalf. Contact us today for more information. Our team also represents clients throughout other southern Nevada to include Laughlin and Pahrump.