The American Animal Hospital Association (AAHA) claims that nearly five-million people are bitten by dogs in the United States every year. While many of these injuries are minor, there are cases of dogs causing more serious injuries, such as broken bones. In extreme cases, aggressive canines can cause catastrophic injuries and even wrongful death. If you or a member of your family have suffered an injury caused by a dog with a negligent or reckless owner then contact a Las Vegas dog bite lawyer from ER Injury Attorneys for immediate assistance.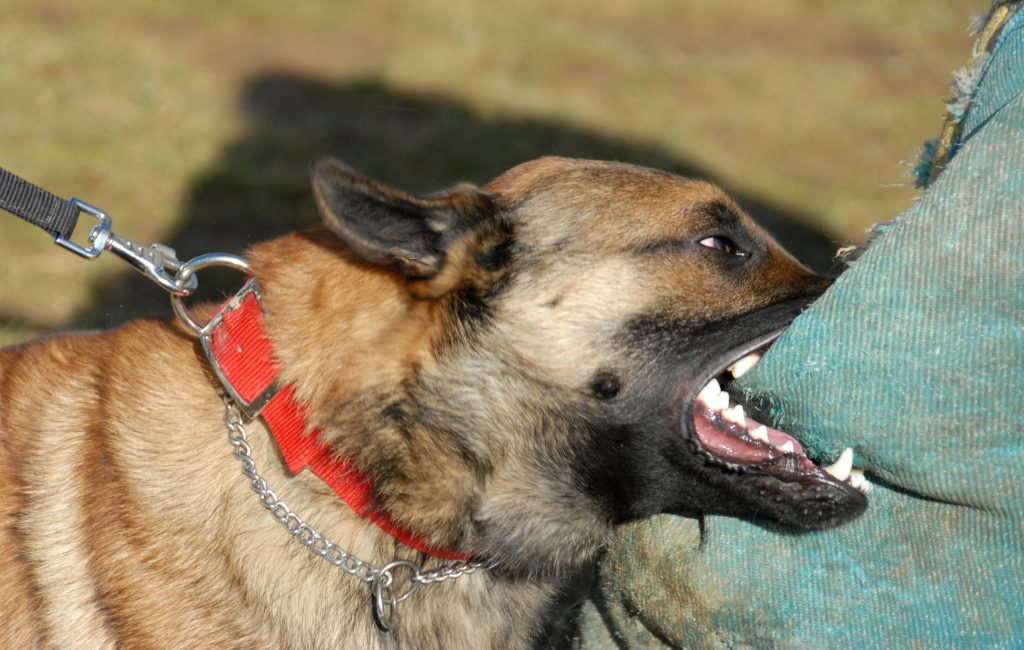 You can reach the personal injury lawyers at ER Injury Attorneys 24 hours a day, 7 days a week at 702-878-7878 for a free consultation.
Why Do Dog Bite Injuries Happen?
Dogs can be aggressive for many reasons. Some dogs that are typically well behaved can become aggressive around unfamiliar people and unfamiliar environments. Fear, protectiveness, possessiveness, sickness, frustration, and the instinct to assert dominance can lead to dogs attacking people. Additionally, some breeds are more aggressive than others.
Ultimately, the pet's owner is responsible for the actions of their dogs. The majority of Las Vegas dog bite injuries occur when a dog is unleashed and/or the owner can't control it. If you or a loved one have been injured by a dog there's a high chance that the dog's owner is responsible for your medical expenses and more. A Las Vegas dog bite lawyer from ER Injury Attorneys can help make sure that you're fairly compensated for your injuries.
Does Nevada Have Leash Laws?
Generally speaking, dogs need to be leashed in public, with the exception of dog parks and certain hunting grounds. That said, Nevada does not have a universal leash law and there may be subtle differences in leash laws from city to city.
In general, Clark County Code 10.36.040 is a good, basic rule to follow throughout the Las Vegas area. It states that, "No person owning or having possession of any animal other than a cat, shall cause, permit or allow the animal to stray, run or in any manner be at large."
Depending on which part of the Las Vegas area your dog bite took place, the following may apply:
The good news is that ER Injury Attorneys is well versed in the various differences in leash laws throughout Clark County and Nye County. Should you or a family member get bitten by a dog, you can have the utmost confidence that our personal injury attorneys will handle your case properly.
What Kinds of Dog Bite Injuries Are There?
Our team has served clients that have suffered from a wide variety of Las Vegas dog bite injuries, including:
Cuts and Lacerations
Broken Bones
Puncture Wounds
PTSD
Tetanus
Rabies
Infections
The last two items often catch victims by surprise. According to the American Academy of Family Physicians (AAFP), 15% to 20% of dog bites lead to an infection. Additionally, many people are unaware that rabies can stay in their body for months and can cause sickness weeks after the dog bite took place.
ER Injury Attorneys is familiar with the various ailments dog bites can cause. Our knowledgeable attorneys understand the value of your case and can help make sure that you receive the highest compensation possible. Additionally, our team can put you in touch with medical professionals that specialize in your particular dog bite injuries, should you not have a doctor of your own.
Contact a Las Vegas Dog Bite Lawyer
Many people make the mistake of trying to handle dog bite incidents on their own. This often leads to victims being woefully undercompensated. Don't let this happen to you. Fight back against negligent dog owners and insurance companies that use shady tactics by working with ER Injury Attorneys. Our lawyers can help make sure that you get fully compensated for your medical expenses, ongoing treatment, lost wages, pain and suffering, and more.
You can get in touch with ER Injury Attorneys by phone at 702-878-7878 and online through LiveChat or secure contact form. Our legal team serves clients throughout the Las Vegas area, including Henderson, Summerlin, Boulder City, and Laughlin. Consultations are free and you do not pay any legal fees unless our lawyers recover money on your behalf. For high-quality legal representation backed by unmatched customer service, contact ER Injury Attorneys today.