Getting into an accident that results in a personal injury can affect your life for weeks, months, and even years. In extreme cases, an accident can cause injuries that can affect you for the rest of your life. These injuries are commonly referred to as catastrophic injuries. Receiving proper compensation for these types of injuries can be difficult, since estimating expenses for the rest of your life can be complicated. To make sure that you or a loved one receive the money that you deserve, contact a Las Vegas catastrophic injury lawyer from ER Injury Attorneys. Our compassionate and experienced legal team is available 24/7 to assist people in Las Vegas, Summerlin, Henderson, Boulder City, Pahrump, and Laughlin with their catastrophic injury claims.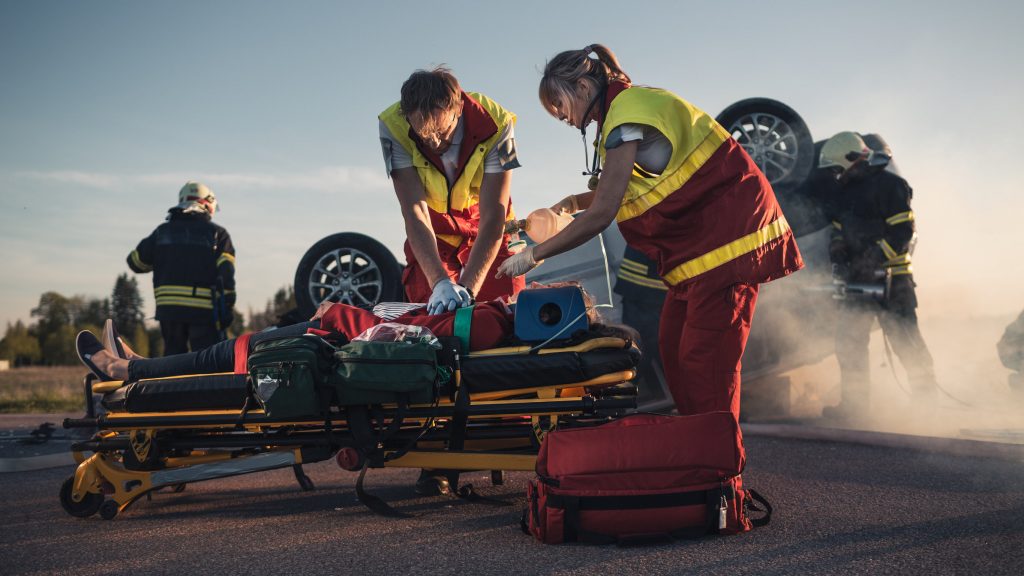 What Is a Nevada Catastrophic Injury?
The state of Nevada defines a catastrophic injury (NRS 616A.077) as an injury sustained from an accident and resulting in any of the following:
The total loss of sight in one or both eyes
The total loss of hearing in one or both ears
The loss by separation of any arm or leg
An injury to the head or spine which results in paralysis of the legs, the arms, or both the legs and arms
An injury to the head which results in severe cognitive impairment, as determined by a nationally recognized method of objective psychological testing
An injury consisting of second or third degree burns on 50 percent or more of the body, both hands, or the face
The total loss of or significant and permanent impairment of speech
A coma or vegetative state
The loss or significant impairment of function of one or more vital internal organs or organ systems
The mangling, crushing, or amputation of a major portion of an extremity
An injury which the insurer and the injured employee agree should be administered as a claim for a catastrophic injury
An injury determined to be a catastrophic injury pursuant to NRS 616C.703
Any other category of injury deemed to be catastrophic as determined by the Administrator
While some of the definitions of a Nevada catastrophic injury are straightforward, others are more vague. You can bet that the insurance company will do everything possible to minimize your injuries in order to lower your settlement. This is why you need a Las Vegas catastrophic injury lawyer from ER Injury Attorneys. Our team of seasoned legal professionals will do everything possible to get you the compensation that you deserve.
Las Vegas Catastrophic Injury Causes
There are many ways a catastrophic injury can happen. The Las Vegas personal injury lawyers at ER Injury Attorneys have successfully represented clients that were permanently injured due to:
No matter the cause of your injuries, ER Injury Attorneys can help you receive maximum compensation for medical expenses, ongoing treatment, lost wages, home remodeling for disabilities, pain and suffering, and more.
Contact a Las Vegas Catastrophic Injury Lawyer
The team at ER Injury Attorneys is available 24 hours a day, 7 days a week to help you with your personal injury claim. Our representatives can be reached by phone at 702-878-7878 and online through LiveChat or encrypted online form. While our offices are in Las Vegas, our attorneys represent clients throughout Clark County and Nye County.
Suffering from a catastrophic injury is a heavy burden. ER Injury Attorneys understands this and is dedicated to treating you with the compassion that you deserve. Our team is committed to doing everything possible to handle your legal affairs so that you can focus on your health.
We will fight to win you the highest compensation possible so that you can get past the accident and move forward with your life. For first-class treatment from award-winning personal injury lawyers, contact ER Injury Attorneys today.