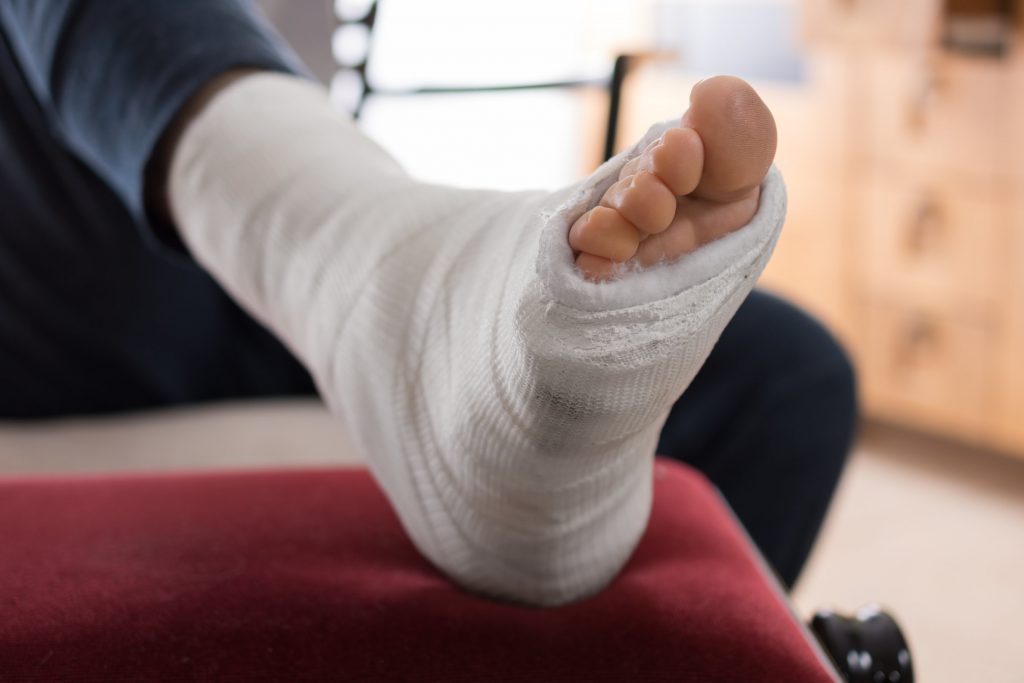 Broken bone injuries can be extensive. Often, during an accident, victims succumb to multiple bone breaks all over the body. This leads to months- and sometimes years- of recovery. Those who are injured are sometimes unable to return to work or enjoy doing the activities they love. Financial compensation can make this recovery process much easier for families and individuals. Las Vegas broken bone lawyers from ER Injury Attorneys can assist those injured in the personal injury claims process.
To learn about your options, call 702-878-7878. We are located in Las Vegas, Nevada, and represent clients throughout southern Nevada.
Related Topic: A Step-by-Step Guide to Filing a Personal Injury Claim
---
Types of Broken Bones
A broken bone injury can come in many forms. Some breaks are clean, meaning that the bone is in two pieces. These are the easiest breaks for medical professionals to treat. There are also bone fractures, which happen when the bone cracks. Sometimes, after a fracture, the bone shifts, too. These types of broken bones are very common. Two other kinds of broken bone injuries include bone chips, where a piece of bone breaks off, and bone shatters, where it breaks into three or more pieces.
Some broken bones heal on their own with the proper setting or sling. But other broken bones take multiple surgeries to correct. In some cases, doctors must insert rods, pins, plates, and screws to help the bone hold its structure again. However, regardless of how intensive the healing process is, the victim will suffer the pain and discomfort that accompanies breaking a bone.
---
Causes of Bone Breaks
Many situations and medical conditions can cause or contribute to bone breaks. But, in some cases, another party might be responsible for your bone injuries.
Injuries like this are common in:
Furthermore, broken bones and fractures are often coupled with other injuries from accidents. This leads to even longer recovery time for victims, a longer period away from work, and higher medical bills. This is where the help of a knowledgeable lawyer can assist families, by seeking financial compensation for these injuries from the responsible party. 
---
What Can You Do After an Accident to Strengthen Your Broken Bone Injury Case?
First and foremost, make sure you are in a safe place after the accident. Seek medical attention, and call the authorities. If you can, take photographs of the scene, and when medical help arrives, accept it. Follow the instructions of your doctor, and collect all documents. 
Sometimes, insurance companies will contact you while you are still in the hospital. Do not speak with them, and certainly do not settle for any offers they may propose. Instead, contact ER Injury Attorneys and seek legal assistance immediately.
---
How Do Las Vegas Broken Bone Lawyers Help Victims?
A Las Vegas broken bone and fracture lawyer from ER Injury Attorneys will listen to the details of your case during your free consultation. This is also the time when we'll help determine whether or not you may be eligible to seek compensation by filing a personal injury case.
Then, if you do decide to hire our firm, the next step will be to collect any information you have about your accident, including photographs, witness statements, the name of the other party's insurance company, and more to help establish fault.
It may turn out that the other party was fully responsible, or another party contributed as well.
We will also calculate a fair and just amount of compensation that could be used to cover all the expenses and losses you have experienced as a result of the accident. A few ways we do this is by:
Adding up your medical expenses and lost wages due to your time off work.
Determining an amount for more abstract, non-economic damages. This includes factors like loss of independence or reputation.
The next step is to draft a demand letter with this total and send it to the appropriate insurance company or companies. It's typical for insurance companies to respond with a lowball offer, but with our expertise on your side, you won't have to worry. Our experienced team knows how to negotiate on your behalf and has the experience to represent you in court if necessary.
Related Topic: What to Expect During a Free Personal Injury Consultation
---
Contact the Broken Bone Attorneys at ER Injury Attorneys
The Las Vegas broken bone lawyers at ER Injury Attorneys are available every day of the year, any time of day. So, contact us soon at 702-878-7878. We represent clients in Clark and Nye County, and across all Las Vegas areas, from Summerlin, to Boulder City. We also serve those located in Laughlin and Pahrump. 
If you need legal assistance filing a personal injury claim for your broken bone injuries, call ER Injury Attorneys today.