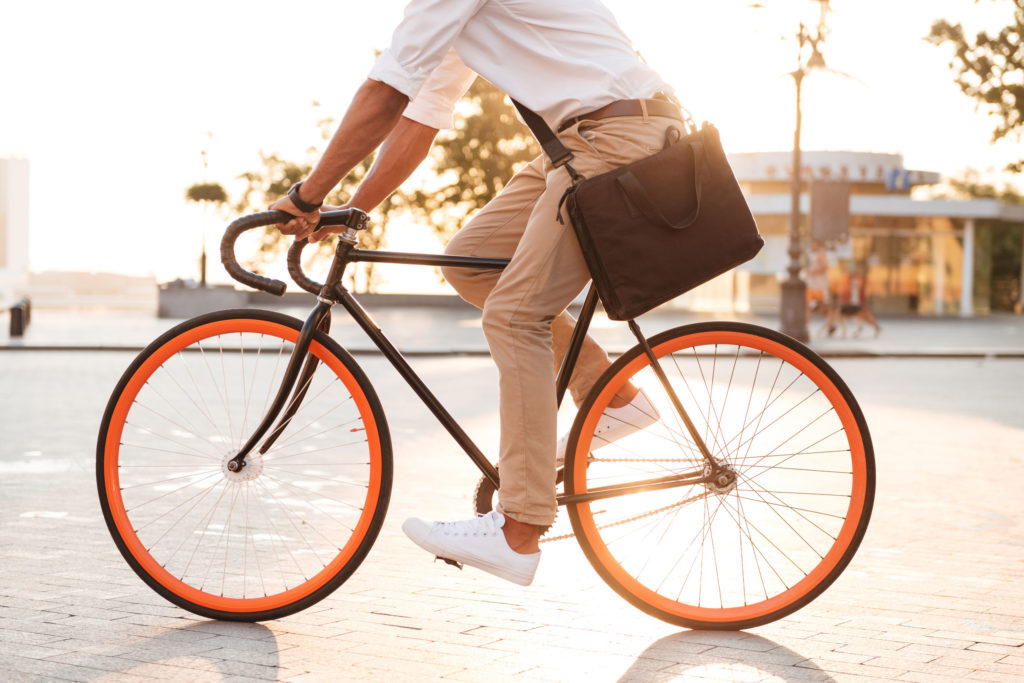 Pahrump is not a very biker friendly town, despite recent measures that have been taken to make the roads in Nye County safer for bicyclists, such as the 2020 expansion of Highway 160 over the Mountain Springs which included new bike lanes. A combination of minimal bike paths and poorly illuminated roadways contributes to dangerous conditions and an increased risk of Pahrump bicycle accidents, especially at night.
On July 3, 2020 at 8:40 p.m., Pahrump Valley Fire and Rescue Services Chief Scott Lewis said crews responded to a lethal bicycle vs. motor vehicle accident along Basin Avenue. The bike rider was tragically declared dead on site.
If you or a loved one is injured by a car, truck, motorcycle, or other type of motor vehicle while riding your bike in Pahrump, your injuries may require ongoing medical care, missed work income, and other disruptions to your daily life. Worst case scenario, you may also need to make funeral arrangements for a loved one that was wrongfully killed.
A Pahrump bicycle accident lawyer at ER Injury Attorneys can evaluate your injuries and other damages during a free consultation to help determine if you may be entitled to any compensation.
What Compensation May You Be Entitled to After a Bike Accident in Nye County?
If your bike accident was caused by a reckless driver or is the result of negligence, you may be able to collect compensation for damages related to the accident. The amount of financial compensation received may be calculated to cover physical and mental pain and suffering such as:
Lost wages
Decrease of future earning potential
Medical expenses
Mental anguish
Pain and suffering
Permanent disability resulting from catastrophic injuries
Loss of consortium (in cases of wrongful death)
The total compensation you or your family may receive depends largely upon the experience of a Pahrump bike accident lawyer. They should have a proven record for establishing fault, as well as have the skills to prove the extent of your injuries, length of required recovery, and any long-term effects that can affect your present and future lifestyle.
Any attorney you trust with your injury claim should also know how to recover compensation if your bike wreck was the result of faulty or defective bicycle or vehicle parts.
How Personal Injury Lawyers Prove Liability in Bike Accident Cases
Because of the varying degree of injuries and medical care required after a bicycle accident, these types of cases can be highly complex to resolve. In order to win your injury case, you will have to prove not only the negligence of the other party involved in your accident, but also that you were in no way liable. If you are believed to be partly at fault, the value of your claim can be reduced because of Nevada's comparative negligence law.
At minimum, a Pahrump bike accident attorney at ER Injury Attorneys will work to establish fault and liability by carefully reviewing evidence from the scene and witness testimonies, request accident reports, and offer assistance working with medical providers to clearly document your injuries and treatments to the court.
Why You Should Hire a Pahrump Bike Accident Lawyer
If you or a loved one suffers an injury in a bicycle accident in Pahrump, you would greatly benefit from hiring a personal injury lawyer. To start, you'd receive help dealing with any deceptive insurance company tricks to push you towards accepting a low-ball settlement offer.
You'd also have a team of professionals working with you to ensure that you don't miss any important documentation or filing deadlines. Most importantly, you'd have a support group in your corner that would make it possible for you to focus more on healing by handling the legal aspect of your injury claim.
How to Schedule a Free Consultation Now
To schedule a free consultation with the experienced Pahrump bike accident and injury legal team at ER Injury Attorneys, contact us 24/7 by phone at 775-878-7500, connect with a client services representative online through our LiveChat service, or share the details of your bicycle injury accident case via a secure contact form. Your initial consultation is free, and you pay no attorney fee unless we win your case. Contact us today to find out how our bicycle accident lawyers in Pahrump, Nevada can help you!