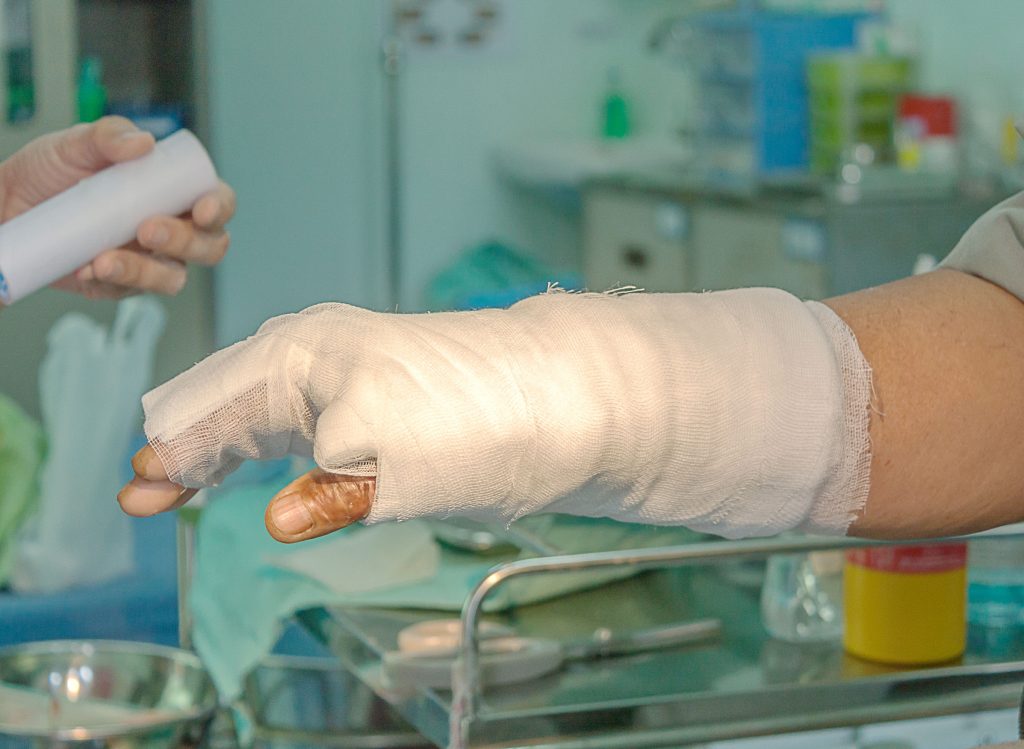 According to the American Burn Association (ABA), nearly 500,000 people are treated for burn injuries every year. With high-powered electronics, powerful automobiles, and more a part of all of our lives, it's no wonder burns are so common. Unfortunately, some burns are caused by negligence and recklessness of another party or a defective product. If this has happened to you then you must contact a Pahrump burn injury attorney from ER Injury Attorneys.
What Are the Common Causes of Burn Injuries?
Burn injuries can happen in a number of ways. Over the years, our Pahrump personal injury lawyers have served clients that have received burns due to:
Kitchen fires
Faulty appliances
Electrical fires due to substandard wiring
House fires
Barbecue grill accidents
Defective products, such as smoke detectors and space heaters
Fires stemming from car accidents
Hot liquids or steam that cause scalding burns
Mishandled fireworks
Natural gas explosions
Contact with certain chemicals
As you can see, burn injuries can happen in a variety of ways. In some cases, your injury may be the responsibility of another party. If you were burned at another person's party, at a public venue, because of the direct actions of another party, or because of a faulty product then you may be entitled to compensation. Connecting with a Pahrump burn injury attorney is the best way to explore your options.
Are Burn Injuries Really Serious?
Many people dismiss the severity of burn injuries because they only have experience with first degree burns. While they can be painful, they're also easy to treat and heal quickly. However, more serious burns can have lasting effects on your health and can even lead to wrongful death.
Our team has worked with clients that have suffered long term and permanent injuries from burns. In addition to the initial contact, the situation that caused the burn can result in additional bodily harm. Some of the clients our lawyers have represented have suffered:
Lung damage due to chemical and/or smoke inhalation
Epidermal damage that required skin grafts
Bacterial infections that have led to sepsis
Loss of feeling due to nerve damage
Disfigurement from heavy scarring
Chronic pain stemming from shortened skin, muscles, and tendons
In severe cases, burn injuries can diminish your quality of life for the rest of your days. If you or a loved one have suffered a severe burn due to a defective product or a negligent property owner, then contact our Pahrump burn injury attorney team immediately. Our experienced and trusted legal professionals will help make sure that you're fairly compensated for your pain, suffering, medical bills, lost wages, and more.
Contact a Pahrump Burn Injury Attorney
Burn injuries are one of the most traumatic injuries you can suffer. While you're dealing with the intense pain and focusing on healing, quarelling with insurance companies and other entities is that last thing on your mind. ER Injury Attorneys can take care of all of your legal needs and negotiations as you focus on your health. When you work with us, you can be assured of having quality legal representation that will treat you with respect and compassion, as we fight to win you the highest compensation possible.
ER Injury Attorneys is available to serve you 24 hours a day, 7 days a week. Do not hesitate to call us at 775-878-7500 or discuss you case specifics online with our LiveChat representatives. Your consultation is free and we do not charge any fees unless your case is won. Don't settle for a fast settlement that's only a fraction of what you deserve. Contact ER Injury Attorneys today.