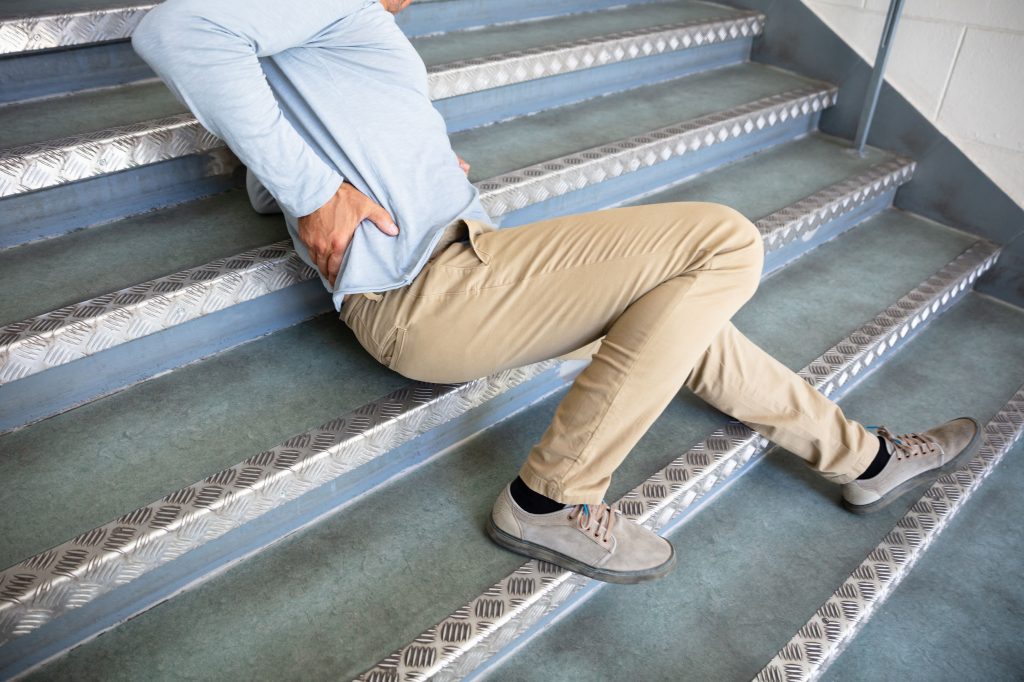 Slip-and-fall accidents are one of the most common causes of personal injury in the world. The National Floor Safety Institute (NFSI) claims that more than 21% of emergency room visits are due to slip and fall injuries. While some people believe that a simple slip or a slight fall mostly causes temporary pain, these types of accidents can cause serious and even catastrophic injuries. The Centers for Disease Control and Prevention (CDC) claims that one in five falls causes a serious injury, such as broken bones or head trauma, to adults 65 and older.
With these types of accidents so common and the results potentially severe, you need a Pahrump slip-and-fall accident lawyer to help you get the compensation you're entitled to. Businesses, insurance companies, and other entities will try to offer a quick settlement that's typically a fraction of what you deserve. The Pahrump slip-and-fall accident lawyers at ER Injury Attorneys can make sure that you get the highest settlement possible.
What Are the Different Types of Slip-and-Fall Injuries?
No two people and no two accidents are the same. With that in mind, slip-and-fall injuries can take numerous forms. Over the years, our attorneys have served clients that have suffered:
Heavy bruises
Multiple cuts and lacerations
Broken bones
Muscle, ligament, and tendon injuries
Slip-and-fall accidents are particularly perilous for older bones. The CDC reported that more than 300,000 seniors suffer broken hips due to a fall every year. Severe falls can even lead to wrongful death.
What Are the Common Causes of Slip-and-Fall Accidents?
There are many things that can cause a slip or fall. Our attorneys have represented clients that have suffered injuries because of:
Leaks or spills resulting in wet surfaces
Pathways and walkways obstructed by debris
Poor lighting that makes pathways dangerous due to poor visibility
Poorly maintained flooring, carpet, or stairs
Faulty electronics in escalators or moving walkways
The owner of a property, whether it's a private business, public venue, store, or home, has a duty to provide safe conditions for any visitor. This is sometimes referred to as a "duty of care." Failure to provide safe conditions is considered negligence. In those cases, the property owner or their insurance company is responsible to compensate the injured party.
Naturally, you can expect property owners and insurance companies to dispute your claim, hoping to pay as little money as possible or offer you a settlement that's a fraction of what you deserve. The Pahrump slip-and-fall accident lawyer team can help you receive compensation for your medical expenses, ongoing treatment, lost wages, and more.
Contact a Pahrump Slip-and-Fall Accident Lawyer
If you've suffered a slip-and-fall injury then contact a Pahrump slip-and-fall accident attorney as soon as possible. The staff at ER Injury Attorneys can help you find the medical attention that you need, as our lawyers prepare your case. When you work with ER Injury Attorneys, you can expect to be treated with compassion and respect, while having a team of award-winning lawyers fighting hard for your best interests.
The staff at ER Injury Attorneys is available 24 hours a day, 7 days a week. Give us a call at 775-878-7500 or contact us through the Internet via encrypted contact form or LiveChat for a free consultation. Our firm has a "no win, no fee" policy, so you are not charged a dime unless your case is won. Don't accept a settlement that's a fraction of what you deserve. Let ER Injury Attorneys fight for your justice today.