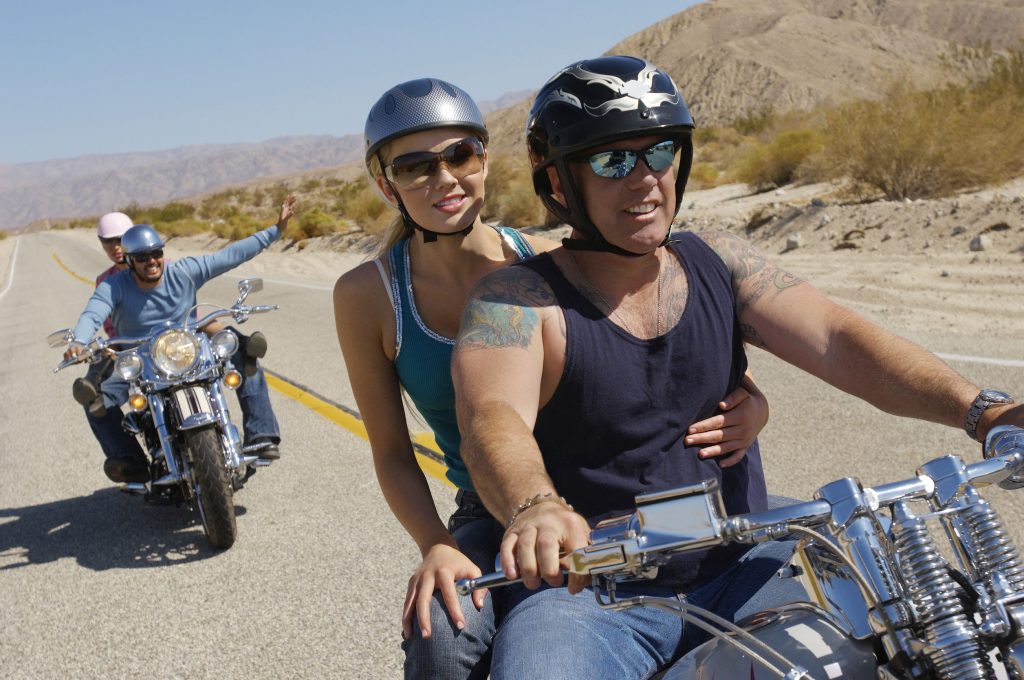 Whether you're hitting the roads or the dirt, Pahrump is one of the best places in America to ride a motorcycle. With warm to hot weather for most of the year, very little rainfall, and low traffic, Pahrump is the perfect destination for motorcycle enthusiasts. Additionally, many people make the trip from Las Vegas to Pahrump to experience great off-road biking. The city makes use of Nevada's off-highway vehicle laws for off-road ATV and motorbike riding.
While most drivers and conditions are safe in Pahrump, accidents do occur. Whether you've been involved in a minor collision or a major crash that has resulted in catastrophic injuries, you need a Pahrump motorcycle accident attorney by your side. The Pahrump motorcycle accident lawyers at ER Injury Attorneys have the experience and knowledge to help you get the highest possible settlement for your accident.
Why Do I Need a Pahrump Motorcycle Accident Attorney?
Many people believe that a good insurance policy is all they need as a safeguard against a motorcycle accident. However, insurance companies are profit-based businesses and it's in their best interests to pay low settlements to their customers. It doesn't matter how expensive your premiums are or how many years you've been a customer; insurance companies will do everything possible to pay you as little as possible for your motorcycle accident.
ER Injury Attorneys is familiar with the underhanded tactics insurance companies use. More importantly, our lawyers know how to effectively combat these tactics. Our team has been successfully serving clients since 2011 and has recovered millions of dollars for them. You can be sure that our award-winning team of legal professionals will make sure that you're fairly compensated for your Pahrump motorcycle accident.
Additionally, our staff knows the crucial steps to take immediately after a motorcycle accident. If you need assistance collecting information and getting proper medical treatment, our team can help you do that as well. In short, working with ER Injury Attorneys will allow you to focus on rest and recovery, as our team takes care of all your legal needs.
What Kind of Compensation Can I Expect for a Pahrump Motorcycle Accident?
One of the reasons many people accept low settlements from their insurance companies is that they're not aware of the compensation they're entitled to. They erroneously think that the immediate costs are all that's necessary for a fair settlement. In many cases, this could not be further from the truth. The Pahrump motorcycle accident attorney team at ER Injury Attorneys can help you get compensation for:
Immediate medical expenses
Ongoing medical expenses
Physical therapy
Motorcycle repairs or replacement
Lost wages due to injury
Future financial obligations
Funeral expenses and loss of consortium in the event of the wrongful death of a spouse
If you're unsure of what's covered by your insurance policy then our legal team can find out. You can feel confident that no stone will be left unturned and that our lawyers will make sure you get the money that you're entitled to.
Contact a Pahrump Motorcycle Accident Attorney
ER Injury Attorneys hopes that you enjoy everything Pahrump has to offer to ATV and motorcycle riders. From scenic highway vistas to off-road adventures, Pahrump is an extraordinary place. Should you get into a motorcycle accident, please do not hesitate to contact us.
ER Injury Attorneys is available 24/7 to assist you. Our staff can be reached by phone at 775-878-7500 and through the Internet via LiveChat and secure contact form. Don't let the insurance company take advantage of you. Contact an ER Injury Attorneys Pahrump motorcycle accident lawyer today.