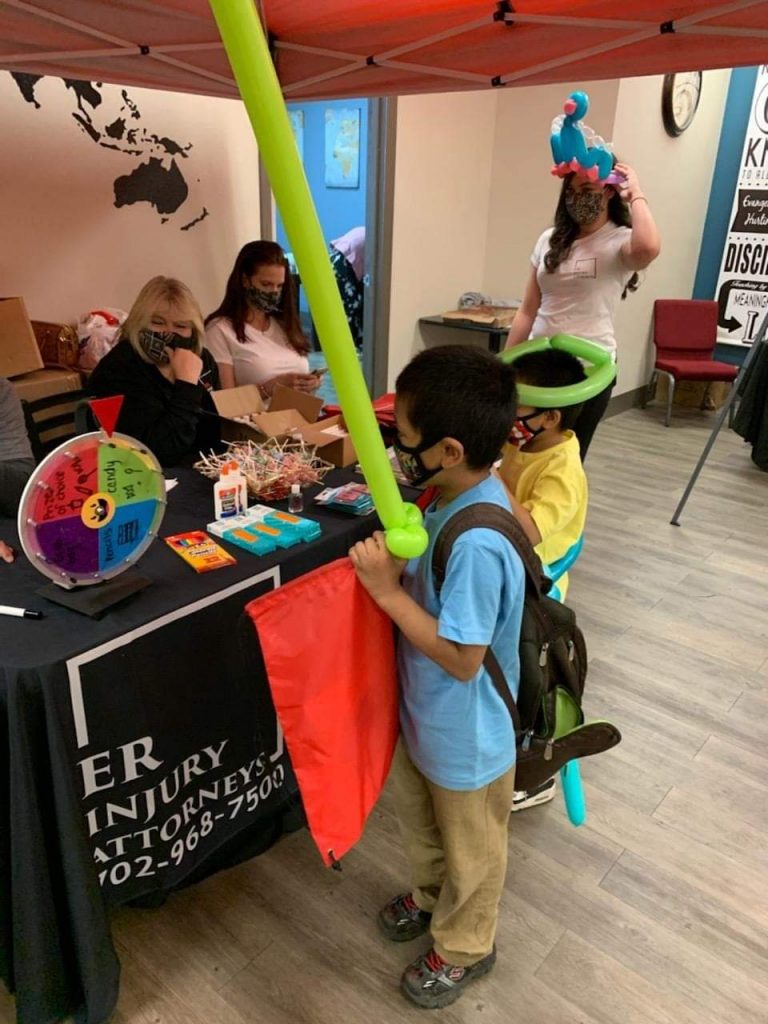 On Saturday, March 20, ER Injury Attorneys partnered with Victory Outreach East Las Vegas, Las Vegas Metropolitan Department, and other local businesses to spread hope and positive energy among Las Vegas elementary and middle school age students at the "I Love My City Back to School Family Fair."
This free community event was located at Victory Outreach East Las Vegas (6126 S. Sandhill Rd. Ste. 110).
Approximately 550 backpacks were given away to include school supplies donated by ER Injury Attorneys. Other event highlights included jumpers, food, face painting, live music, games, and crafts.
Empowering Las Vegas Students to Go Back to School
In addition to items our team gave away at our booth, tasty treats, and fun activities, there were also two "I Matter" themed puppet shows. The puppet shows shared key anti-suicide messages of not quitting and giving up on life, the importance of asking for help, and how to identify people students can trust to provide the help they need.
Since Clark County Schools first closed in March of 2020 through December 2020, 18 students have reportedly taken their own lives. This unfortunate loss of life is believed to partly be the result of mandated isolation during the pandemic lockdown. It is also one of the main reasons for the push to reopen Las Vegas schools.
Anti-bullying messages were also shared during the fair to encourage students to stop and speak out against hateful acts against their peers.
---
Watch this video now to view and share in the excitement that was had by all who attended the "I Love My City Back to School Family Fair" in Las Vegas.