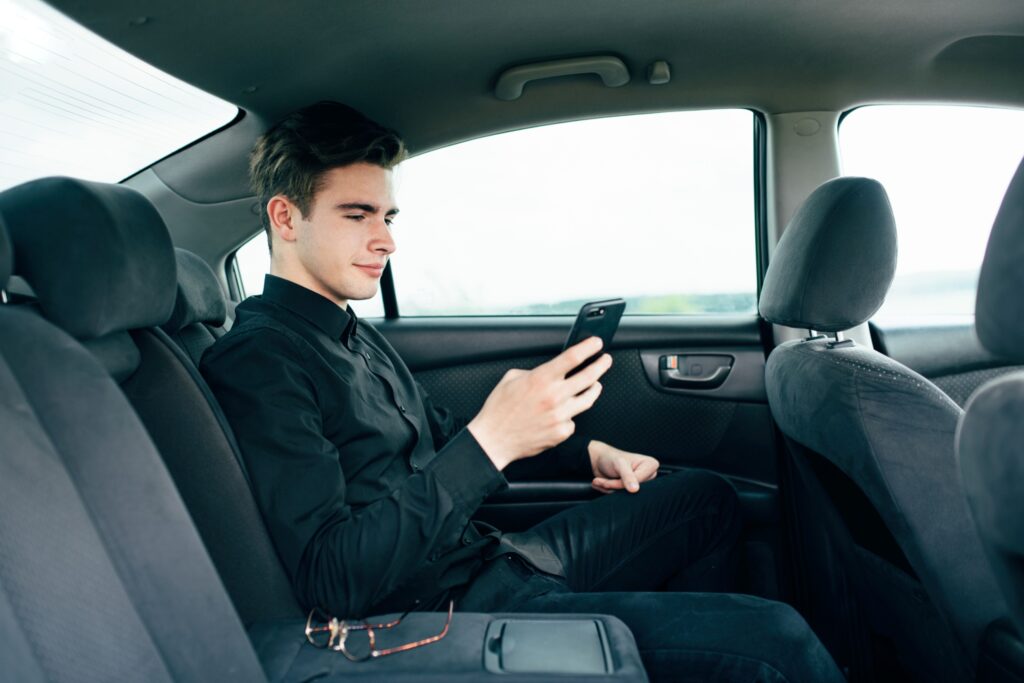 Rideshare services, such as Lyft and Uber, are tremendously popular in Las Vegas. They offer locals and tourists a convenient and affordable way to get around town. Although rideshare drivers are vetted and are generally safe, it's important to follow basic precautions. Below are five Las Vegas rideshare safety tips for passengers recommended by the rideshare accidents lawyers at ER Injury Attorneys.
Follow These 5 Las Vegas Rideshare Safety Tips
As mentioned above, the majority of rideshare trips are completed without incident. However, there may be times when trouble happens due to bad behavior. This is especially true in Las Vegas, where many people are under the influence of alcohol or other substances. (It is Sin City, after all.) The good news is that there are many simple things that you can do in order to avoid trouble. Here are five Las Vegas rideshare safety tips for rideshare passengers recommended by our Nevada injury lawyers:
Verify the Driver's Vehicle and License Plate: before getting into the car, verify that the vehicle and license plate number match the information provided in your rideshare app. Make sure that the driver's appearance matches the photo on their profile. Never accept rides from people who claim to be your rideshare driver, but look drastically different from their profile and/or are driving a vehicle other than the one listed in your app.
Protect Your Personal Information: avoid sharing unnecessary personal information with your rideshare driver. Many people get chatty and tend to overshare while alcohol or other drugs are coursing through their bodies. This can lead to them sharing information that could lead to assault, identify theft, and other crimes.
Share Your Trip Details: Lyft and Uber allow you to share trip details with family and friends. This is a great way to add an extra layer of protection. This is especially useful if you've been partying and aren't in a position to make the best choices. Have a relative or friend track your trip and confirm arrival is a great way to keep safe.
Sit in the Backseat: Whenever possible, sit in the backseat of the rideshare vehicle. Before getting in an Uber or Lyft vehicle, check the rear-door child-safety lock to make sure it's not on. Sitting in the back can add an extra level of safety and comfort during your ride.
Wear Your Seat Belt: Always wear your seat belt during your ride, no matter how short your trip may be. Seat belts are essential for your safety in the event of an accident and are required under Nevada law.
Contact a Lyft and Uber Accidents Lawyer
The rideshare accident lawyers at ER Injury Attorneys hope that you follow the Las Vegas rideshare safety tips above. Unfortunately, some accidents can happen through no fault of your own. If you've been injured in an accident caused by your rideshare driver or another party then contact us for immediate assistance. Our team can help you find any medical assistance you need while our lawyers start building a case designed to win you the highest amount of compensation possible.
You can reach ER Injury Attorneys 24 hours a day, 7 days a week for a free consultation. Our team is available by phone at 702-878-7878 or online through LiveChat or secure contact form. Our experienced and knowledgeable attorneys represent accident victims throughout Southern Nevada, including Las Vegas, Henderson, Summerlin, Pahrump, Boulder City, Laughlin, and beyond. To get the settlement check that you deserve while being treated with unmatched customer service, give us a call today.
The information on this blog is for informational purposes only. It is not meant to serve as legal advice for an individual case or situation. This information is not intended to create an attorney-client relationship nor does viewing this material constitute an attorney-client relationship.