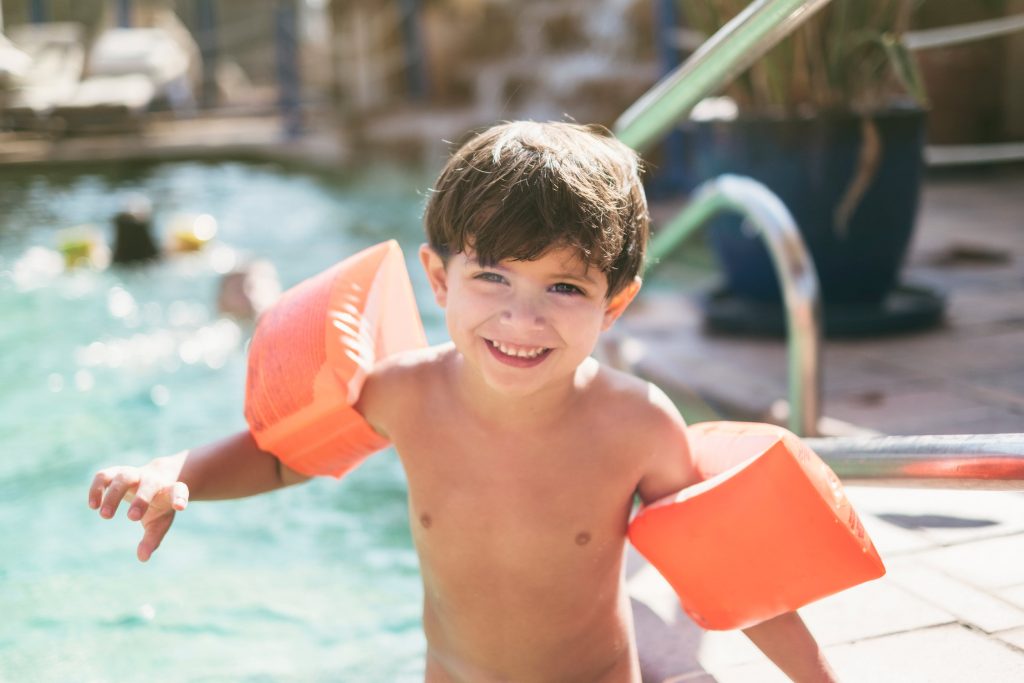 With temperatures already hitting over 90F, many Las Vegas residents have been enjoying their swimming pools. Whether you're looking to cool off, have some splashy fun, or get some exercises, pools can be enjoyable for the entire family. Unfortunately, they can also be a source of great danger, particularly for young people; according to the Centers for Disease Control and Prevention (CDC), drowning is the second-leading cause of unintentional injury death after motor vehicle crashes for children under the age of 14. To help you and your loved ones stay safe in and around swimming pools, the personal injury lawyers at ER Injury Attorneys offer the following Las Vegas swimming pool safety tips.
5 Las Vegas Swimming Pool Safety Tips
Swimming pools can cause a wide variety of injuries, ranging from broken bones to wrongful death. The Nevada personal injury lawyers at ER Injury Attorneys have successfully won compensation for clients that have suffered minor injuries and catastrophic injuries caused by a negligent or reckless pool owner. To make sure that your pool is as safe as possible, our team offers five Las Vegas swimming pool safety tips for you and your family to follow.
1) Make Sure Filtration Equipment Is Working
It's crucial to check the state of your filtration equipment before you let anyone into your swimming pool. Many people get injured by malfunctioning or poorly maintained filtration systems. If the injury was caused by poor maintenance then you may be liable for damages. In the case of defective products, the equipment manufacturer may be responsible.
2) Check the Chemical Levels Before Swimming
Keeping pool water clean often requires the use of strong chemicals, such as chlorine and cyanuric acid. Using too much of these chemicals can be harmful to people using the pool. The CDC claims that more than 4,500 people seek emergency room treatment every year because of pool chemical injuries. Make sure that the chemical levels in your pool are at a safe level so that you and your guests can swim safely.
3) Have Flotation Devices for Children and Weak Swimmers
If you're going to have children or weak swimmers in your pool then it's important to make sure that you have personal flotation devices for everyone. Small children should have full lifejackets, while older ones that are a bit stronger can wear arm floaties. Adults that aren't strong swimmers or older children with basic swimming skills can get by with rafts or pool noodles if your pool isn't too deep. Having the proper amount and proper type of personal flotation devices is a vital element of Las Vegas swimming pool safety.
4) Keep the Area Around the Pool Clear and Safe
One hugely important aspect of swimming pool safety that's often overlooked is keeping the area around the pool safe and clear. Many pool owners are so concerned about the conditions in the water that they forget that serious injuries can take place around it. Slip and fall injuries often happen if the area around the pool is cluttered or obstructed. Keeping the area around the pool clear greatly reduces the chances of a slip and fall accident.
5) Make Sure Someone in Your Party Knows CPR
Unfortunately, there will be times when someone drowns or partially drowns no matter how safe everyone is being. In those situations, CPR can be the difference between life and death. Whether it's just your immediate family or your hosting a pool party, make sure that at least one person knows how to perform CPR. If you need to take a course, the CPR Society and American Red Cross offers CPR classes throughout Clark County.
Contact ER Injury Attorneys
The staff at ER Injury Attorneys hopes that you found the Las Vegas swimming pool safety tips above useful. Please share them with your family and friends to make pool season as safe as possible for everyone. Should you get injured in a swimming pool and believe that your injury was caused by a negligent owner then contact us for immediate assistance.
The legal team at ER Injury Attorneys is available to assist you in the event of an accident 24 hours a day, 7 days a week. Give us a call at 702-878-7878 or contact us through the Internet via LiveChat or secure contact form. Our attorneys represent injury victims throughout Nevada, including Las Vegas, Henderson, Summerlin, Pahrump, Boulder City, and Laughlin. We offer free, no-obligation consultations and do not charge any fees unless our lawyers have recovered money on your behalf. For high quality legal representation and unbeatable customer service, give ER Injury Attorneys a call today.
The information on this blog is for general information purposes only. Nothing herein should be taken as legal advice for any individual case or situation. This information is not intended to create, and receipt or viewing does not constitute, an attorney-client relationship.