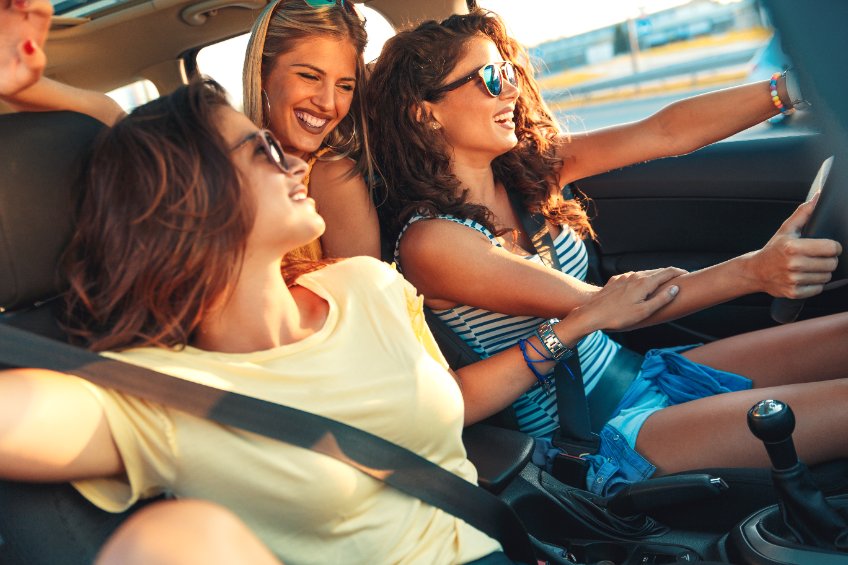 Driving any time of year is risky, especially during the "100 deadliest days of summer." This is the time between Memorial Day and Labor Day, which is considered the beginning and end of summer. During this time, there are more car accidents involving teen drivers than at any other time of year. According to AAA, teen drivers who have fellow teens as their passengers have a 51% increase in traffic fatalities then when they drive with older passengers.
The Las Vegas personal injury lawyers at ER Injury Attorneys provide some tips on how to avoid car accidents during the 100 Deadliest Days of Summer and offer some safe driving tips for teens.
Common Causes of Summer Car Crashes
Summer has the most car crashes than any other time of year. The month of August had the most car crashes in 2020, according to the National Safety Council (NSC). While a crash during the 100 Deadliest Days can happen to anyone, teens are more likely to get into a crash during this time. Teen drivers, in particular, may exhibit the following actions that raise the risk of a collision. Common reasons for summer car accidents include:
Distracted driving: Teens will most likely have distractions like texting, peers, loud music, pets, or other distractions that can interfere with driving.
Speeding: Driving fast is one of the top causes of fatal car accidents. According to the National Highway Traffic Safety Administration (NHTSA), speeding contributed to 27% of fatal car accidents involving teen drivers in 2019.
Peer pressure: In an NHTSA study, young drivers were 2.5 times more likely to engage in risky driving with peers. Having multiple passengers in the car triples this number. Risky driving behaviors might include driving while intoxicated.
Heat-related vehicle failure: In the hot days of summer, the heat can cause some damage to your vehicle if you don't properly maintain it. Hot temperatures cause tires to expand and blow out. This is particularly dangerous on a busy highway. The battery might be impacted by the heat as well, so it is crucial to check that it is charged.
Increased construction: The majority of road construction projects are completed in the summer. This could result in lane changes, detours, and road closures. As traffic backs up, inexperienced drivers might find themselves lost, leading to more rear-end collisions.
Increase in drunk drivers: The three major summer holidays, Memorial Day, the Fourth of July, and Labor Day come with a spike in car accidents. Unfortunately, a lot of these collisions involve drivers who were under the influence of alcohol.
Tourists: In a popular vacation city like Las Vegas, tourists lead to extra traffic. Tourists who are driving likely are not familiar with the local roads which can cause accidents.
More pedestrians, cyclists, motorcyclists: People spend more time outside in the summer months which means more pedestrians, motorcycles, and bicycles on the road. Make sure to keep an eye out and proceed with caution when driving.
How to Avoid Car Accidents During the 100 Deadliest Days of Summer
Although Las Vegas car wrecks are more common in the summer, there are many things that you and the drivers in your family can do to lower your chances of an accident. Knowing what to look out for while driving can help your teen stay safe when driving this summer. Here are some teen driving safety tips to pass along:
Make sure your teen knows how to operate their car: Before your teen drives on their own for the first time, ensure they know the safety features in their car and how to use them. Also, double check that the turn signals, tail lights, headlights, wipers, and horn are all functioning.
Set a positive example: Be consistent in your personal driving habits and what you advise your teen about safe driving.
Prepare a car emergency kit: Items like a phone charger, flashlight, tire gauge, jumper cables, a portable tire air pump, non-perishable food, and water are good to have in a car emergency kit.
Make sure your teen knows what to do in an accident: Review the necessary steps to take after a car accident like getting to a secure location away from traffic, calling the police, gathering information from the other driver, etc. This way, your teen will be better prepared if they are in an accident.
Remind them driving is a skill: Your teen is going to be excited to hit the road on their own and experience the freedom of driving. It's important to remind them that driving is a skill that takes concentration. This can be used as a way to discuss distracted driving.
Always wear a seatbelt: Wearing a seatbelt when driving is one of the best ways to reduce the risk of an accident. The National Highway Traffic Safety Administration (NHTSA) reports that 45% of the teen drivers who died in collisions in 2018 were not wearing seatbelts.
Contact a Las Vegas Car Accident Lawyer
Safe driving is the key to avoiding an accident during the 100 Deadliest Days of Summer. If you or your teen are injured in an accident this summer, call ER Injury Attorneys at 702-878-7878. We can also be reached by LiveChat or secure online form. Our legal team can review your case and see if you are entitled to a settlement.
ER Injury Attorneys serves clients in Las Vegas, Henderson, Summerlin, Boulder City, Laughlin, and Pahrump. While our team has a strong reputation for winning clients the highest settlement possible, they take great pride in getting to know each client, understanding their specific needs, and treating them with the respect they deserve. Contact us today and find out why we've quickly become one of the most trusted personal injury law firms in Nevada.
The information on this blog is for general information purposes only. Nothing herein should be taken as legal advice for any individual case or situation. This information is not intended to create, and receipt or viewing does not constitute, an attorney-client relationship.