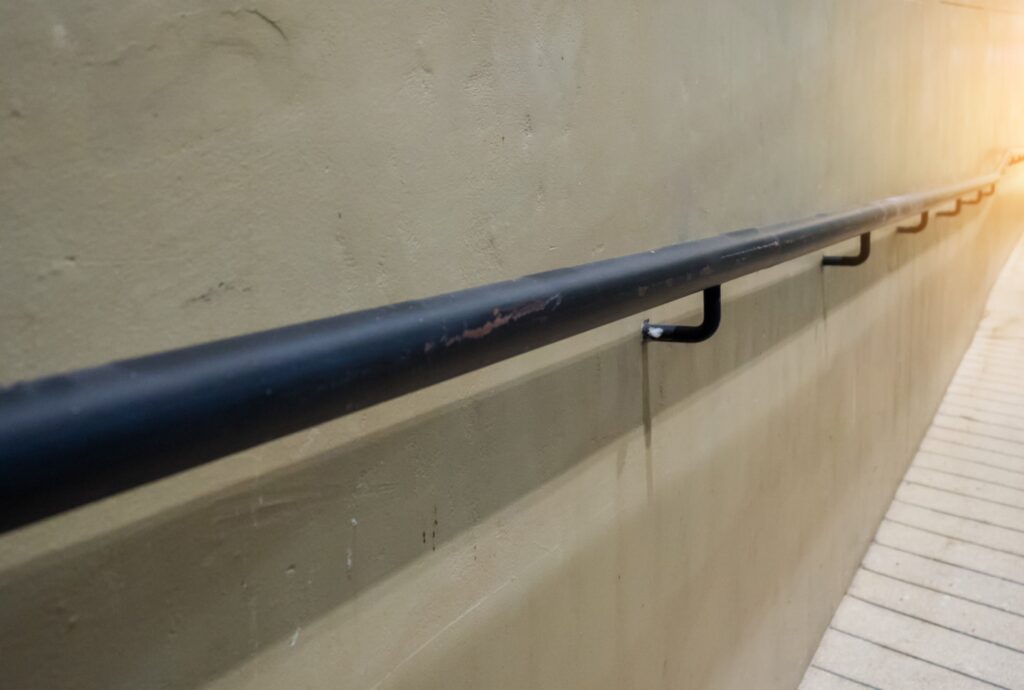 One of the most difficult parts of getting fair compensation for a life-altering injury is calculating long-term expenses. While a qualified medical professional can accurately diagnose how an injury can change your life and for how long, determining the practical costs of a life-changing injury can be more difficult. The catastrophic injury lawyers at ER Injury Attorneys have extensive experience in this area. Contact us today to learn how you can get fair compensation for such an injury, including money for home modifications after an injury.
The Las Vegas injury lawyers at ER Injury Attorneys are available to help you 24 hours a day, 7 days a week. Give us a call at 702-878-7878 to explore your legal options after an injury caused by the negligence or recklessness of another party.
Don't Underestimate the Exorbitant Cost of Home Improvements
After suffering from a life-altering injury, most people are focused on their health and learning how to adjust to a different lifestyle. Many people aren't thinking about whether their settlement will cover any home improvements. Insurance companies know this and will try to pressure you into quickly accepting a settlement that seems great on paper, only for you to learn years later that it's inadequate.
Our Las Vegas catastrophic injury lawyers understand the true monetary values of these claims, including the amount of money needed for home modifications after an injury. Let us take care of all your legal needs and laborious negotiations with the insurance company so that you can rightfully focus on your health.
Types of Home Modifications After an Injury
The biggest reason people underestimate the costs of home alterations after a life-altering injury is unfamiliarity. Most people haven't had to think about modifying their home to accommodate changes to their bodies. Our Las Vegas injury lawyers have comprehensive experience in this area, working with clients' doctors to understand their injuries and knowing what local contractors charge for home improvements.
In addition to knowing a fair dollar amount for these expenses, our attorneys have a proven track record of winning high settlements for our clients that includes money for home modifications. Over the years, ER Injury Attorneys has helped people recover money for:
Wheelchair Lifts: people that are wheelchair-bound due to life-changing injuries and live in multilevel homes may need electric lifts.
Ramps: injury victims that are confined to wheelchairs may need ramps to make getting around the apartment, townhome, or house easier.
Grab Bars and Support Rails: people that have suffered joint damage or spinal injuries may have difficulty maintaining balance or supporting their bodyweight. This can require installing support rails and grab bars throughout their home to make getting around the house much easier.
Electrical Work: some electrical outlets may be inaccessible to injury victims that are wheelchair bound. This may require moving electrical outlets and fire alarms to heights that are easier to reach.
Widening Doorways: some homes, particularly older construction, were not built with ADA compliance in mind. Injury victims that live in such homes may need money to widen doorways in order to accommodate wheelchairs.
Changing Door Knobs and Other Fixtures: people that have lost arm or hand strength due to life-changing injuries may need to change door knobs, faucets, and other household fixtures.
These are just some of the expenses that our Nevada injury lawyers have experience with. Similar to how no two injuries are the same, the costs for home modifications after an injury vary from person to person. Give ER Injury Attorneys a call today so that we can help you determine the money you need and get it from the insurance company.
Contact ER Injury Attorneys
The Las Vegas catastrophic injury lawyers at ER Injury Attorneys are available to assist you 24/7. Our skilled legal team has the knowledge and experience to make sure that you get fair and full compensation from the insurance company. Our firm is also committed to providing the highest level of customer service, which is reflected in our reviews. To get the settlement that you deserve combined with the treatment that you deserve, contact us today.
You can reach ER Injury Attorneys 24 hours a day, 7 days a week for a free consultation. Our team is available by phone at 702-878-7878 and online through LiveChat or secure contact form. Our experienced and knowledgeable attorneys represent accident victims throughout Southern Nevada, including Las Vegas, Henderson, Summerlin, Pahrump, Boulder City, Laughlin, and beyond. To get the settlement check that you deserve while being treated with unmatched customer service, give us a call today.
The information on this blog is for informational purposes only. It is not meant to serve as legal advice for an individual case or situation. This information is not intended to create an attorney-client relationship nor does viewing this material constitute an attorney-client relationship.