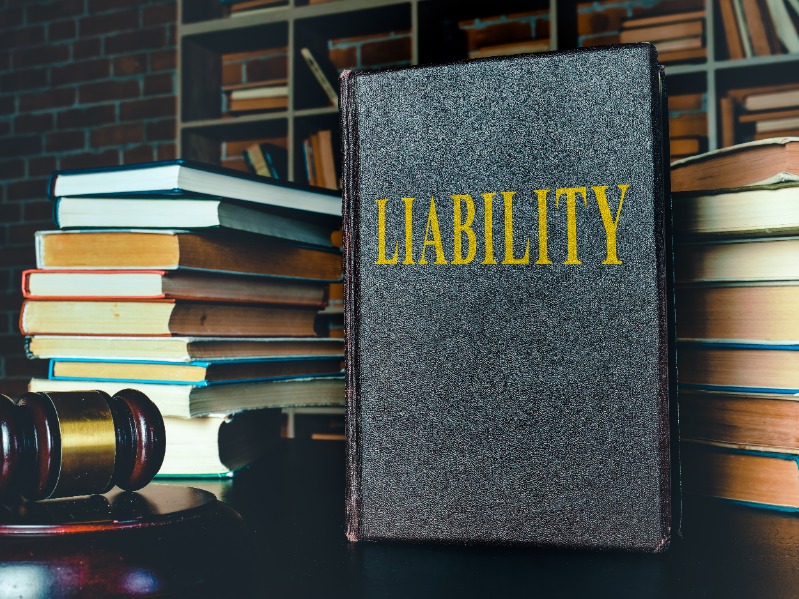 A main factor in personal injury claims is negligence. The legal definition of negligence is "a failure to behave with the level of care that someone of ordinary prudence would have exercised under the same circumstances." Every state applies different laws towards negligence in personal injury cases. These differences can be confusing, especially if you've been in an accident and are researching your legal options. Here, the personal injury lawyers at ER Injury Attorneys review Nevada negligence laws and how they are applied to personal injury claims and lawsuits.
Types of Negligence in Nevada 
Negligence falls under four types: gross, contributory, vicarious, and comparative.
Gross negligence: the most serious type of negligence and includes behaviors a reasonable person would not commit. Examples include medical malpractice and acts of violence.
Contributory negligence: this type of negligence that does not allow for the liable party to obtain compensation for injuries.
Vicarious negligence: holds an individual or company responsible for injuries and damages caused by the individual or company indirectly. Examples include dangerous products and dog bites.
Comparative negligence: in a case involving comparative negligence, all parties involved take on a percentage accident liability.
Nevada practices a modified comparative negligence when it comes to personal injury cases and is an at-fault state, which can be difficult to navigate legally and when dealing with insurance companies. An experienced lawyer from ER Injury Attorneys can help you build a case in order to win the highest possible settlement.
Nevada Negligence Laws
Nevada has a modified comparative negligence law in accidents where there are more than two parties involved. The modified comparative negligence statute in Nevada means that both parties in the accident take a portion of the fault of the accident. When a victim is judged to be less than 50% at fault for the occurrence, they are still entitled to receive compensation under Nevada negligence laws. You cannot seek damages if you are deemed to be more than 50% liable.
For the individual who is less than 50% liable, any damages claimed will be reduced by the percentage of fault. For example, if the accident was determined to be 30% your fault, you would only be eligible to receive 70% of the damages. The amount of damages awarded will be calculated and reduced by the percentage of fault. In accidents involving three or more participants, each party is liable for a share of the fault.
Depending on the case, comparative negligence in Nevada may not apply, as not every personal injury case includes multiple parties who can be held liable. In these cases, victims may recover 100% of damages and are in no way liable. According to NRS 41.141, comparative negligence does not apply to cases involving the following: 
Toxic substances either spilled, leaked, or disposed of
Product liability
Assault, battery, theft, or other intentional torts (acts committed with intention to harm a victim)
Acting with another party to inflict harm on a victim
How Is Fault Determined in Personal Injury Cases?
Fault can be difficult to prove, especially if you do not have proper evidence and records of the accident. Without this, it is almost impossible to build a case. As soon as you are involved in an accident, it is important to start keeping records of the accident. Evidence that is used to prove fault in a personal injury case includes:
Medical bills
Video and photos of the accident
Witness testimony
Police and accident reports
Insurance forms
Statements showing lost income
Reports from accident reconstruction experts
Until fault has been determined, the insurance company will likely deny the claim. Your insurance company doesn't want to pay if they think you were liable, even partly. Once fault has been determined, the liable party will have to pay damages.
Call ER Injury Attorneys After an Accident
The team at ER Injury Attorneys is experienced in navigating Nevada negligence laws. We are also ready to fight the insurance company in order to win you the money that you deserve for your injuries. After an accident and injury, our personal injury attorneys can focus on winning your case so you can focus on recovering.
We serve clients in Las Vegas, Henderson, Summerlin, Boulder City, and Pahrump. For your free case consultation, contact us 24/7 by calling 702-878-7878, via LiveChat, or by filling out our contact form.
The information on this blog is for general information purposes only. Nothing herein should be taken as legal advice for any individual case or situation. This information is not intended to create, and receipt or viewing does not constitute, an attorney-client relationship.