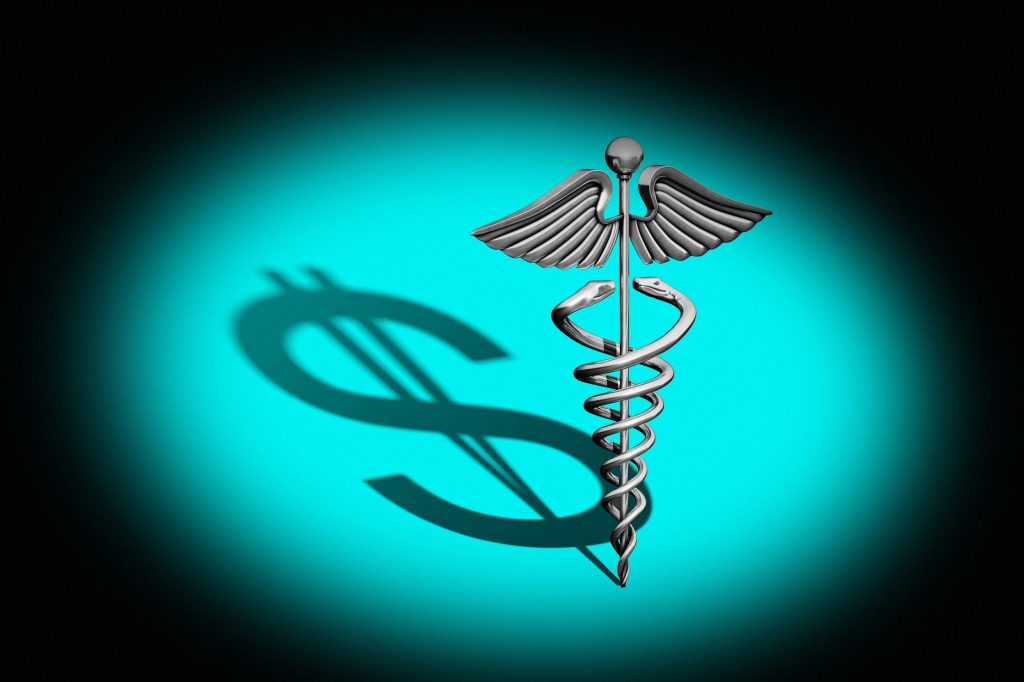 Medical bills are often the biggest expenses for those injured in an accident. When an injury is the result of someone else's negligence, victims may be eligible to file a personal injury case against the responsible party. In fact, injury settlements are carefully calculated to include all related medical bills (in addition to other damages discussed below).
In this blog, ER Injury Attorneys explains how an experienced Las Vegas attorney can help you get your southern Nevada personal injury medical expenses paid in full.
Which Medical Expenses Can I Recover in a Lawsuit?
Unless your injuries were very minor, the medical bills you incur from a personal injury can reach far beyond just a single doctor's visit. Common medical expenses for which you may be compensated in a personal injury settlement include, but are not limited to:
Health insurance co-pays and deductibles
Emergency room services
Ambulance transport
Hospital stays
Surgeries and other procedures
Diagnostic imaging
Lab tests
Follow-up visits
Specialist visits
Physical therapy and rehabilitation
Prescription medications
Pain management
In-home medical care
Medical equipment (i.e., wheelchair)
Hospice and/or end of life care
In addition to current medical bills and treatments, you may also be able to recover compensation for future medical expenses so long as they are a direct result of the personal injury for which you're filing a claim. You'll need to be able to prove via extensive documentation that the future medical care is both necessary and caused by the original injury.
How Do I Pay My Medical Bills Before I Get a Settlement?
Settling a personal injury claim can sometimes take months or even years. Depending on your income and the extent of your injuries, you may not have the money to pay for all of your personal injury medical expenses out of pocket and wait for reimbursement. In Nevada, there are three main ways you can delay or pay your medical bills in the meantime.
MedPay (Auto Accidents Only)
If you were injured in any kind of auto accident (including a motorcycle accident, large truck crash, or even a pedestrian or bicycle accident) and you purchased optional Medical Payments (MedPay) coverage with your auto insurance policy, it may cover some of your medical bills. MedPay is generally the preferred way to get coverage because it pays no matter whose fault the accident was and you don't have to pay a deductible.
Health Insurance
Another way to pay for medical bills is to use your health insurance. Your insurer will likely foot the bill for any services that are covered under your individual policy (aside from regular out-of-pocket costs like copays and deductibles). This is often true even if a third party may be primarily liable for your injuries.
For example, after a car accident, the at-fault driver's auto insurance company should pay your medical expenses first. If you were hurt in a workplace accident, your employer's workers' compensation insurance may be primarily responsible for medical expenses. Similarly, if you suffered injury in a slip and fall accident, an individual's home or business liability insurance policy may be required to cover your medical bills before your health insurance kicks in.
Instead of refusing coverage when you need medical care, your health insurance company may cover the treatment and use a process called subrogation to get reimbursed from the responsible party at a later date. They may do this by filing a claim with the liable party directly, or by requesting reimbursement from you once you have received your settlement check.
Medical Liens
If you do not have any MedPay or health insurance, there's a third option for delaying payments on medical bills until after you've settled your injury case called a medical lien. Some doctors and medical providers may be willing to work on a lien basis, meaning they will allow you to delay payment for services until after you've received a settlement. If you need assistance finding doctors and treatment centers that will work on a medical lien basis, ER Injury Attorneys can refer you to a network of providers willing to work with you.
Note: Under the Nevada Revised Statutes (NRS) 439B.260, all major Nevada hospitals (with the exception of University Medical Center in Las Vegas) are required to reduce total billed charges to uninsured patients by 30%.
How ER Injury Attorneys Can Maximize Your Settlement
Medical bills aren't the only losses you can sue for in a personal injury case. You may also be eligible for compensation for your lost wages and non-economic damages such as pain and suffering. If you just want to maximize your settlement or if you've received a subpar offer from the insurance company, ER Injury Attorneys can help.
We've been fighting for injury victims' rights to fair compensation since 2011 and have secured millions of dollars in settlements on behalf of our clients. If you or a loved one has been injured due to someone else's negligence, we want to hear from you. Our qualified legal team handles a wide range of personal injury and wrongful death claims throughout southern Nevada, including, Las Vegas, North Las Vegas, Boulder City, Laughlin, and Pahrump. 
Call us today at 702-878-7878 (Las Vegas) or 775-878-7878 (Pahrump) to schedule a free, no obligation consultation. You can also contact us via LiveChat or by filling out this form. We'll review the details of your case, review all your legal options, and help you make the right decision for you and your family. Should you decide to hire us, we charge you no legal fees unless we make a recovery on your behalf.
The information on this blog is for general information purposes only. Nothing herein should be taken as legal advice for any individual case or situation. This information is not intended to create, and receipt or viewing does not constitute, an attorney-client relationship.