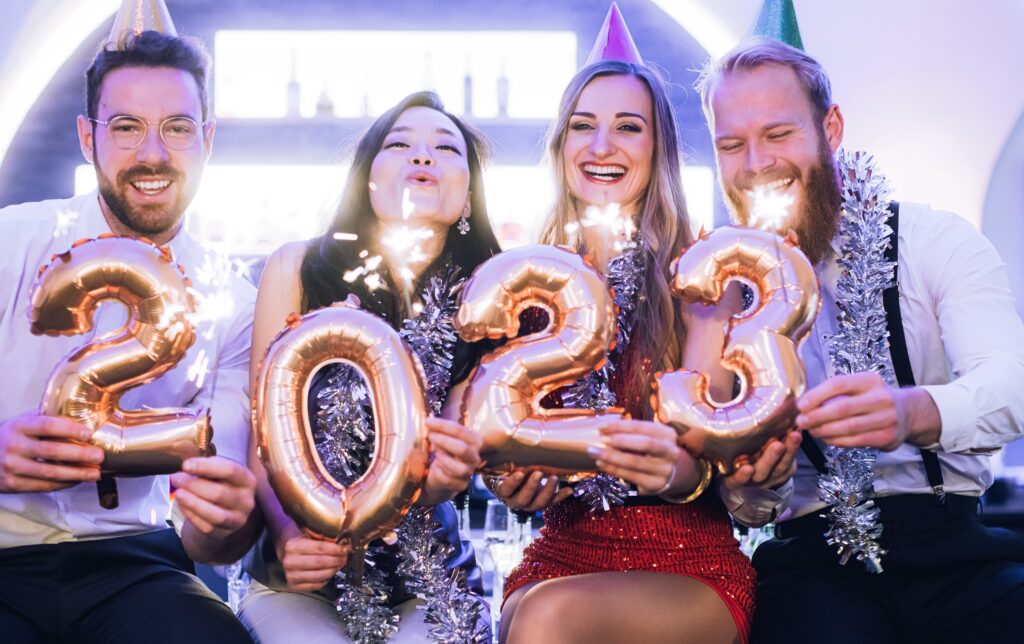 Las Vegas is one of the premiere destinations for celebrating New Year's Eve. With dozens of extraordinary clubs and parties featuring some of the best DJs in the world–not to mention 24/7 partying–it's easy to understand why. The Las Vegas personal injury lawyers at ER Injury Attorneys hope that you enjoy everything Sin City has to offer on New Year's Eve. The team urges you to be careful since the holiday can be dangerous to revelers and bystanders alike. To help you stay safe while celebrating, please follow these New Year's Eve safety tips.
Three Essential New Year's Eve Safety Tips
Whether you're in a club, bar hopping, or in between venues, there are many things to keep an eye out for on New Year's Eve. To help you stay safe while ringing in 2023, please be sure to:
Arrange Transportation Ahead of Time
Staying in one place all night is definitely not what Las Vegas is all about. There are so many sights and sounds to enjoy, and you owe it to yourself to experience as much as you can. That said, we do not recommend driving yourself around town, even if you're sober. There will be many drunk drivers on the road, unfortunately, and finding a taxi or rideshare can be an arduous task on New Year's Eve.
To give you and your friends some peace of mind, our team recommends the following options.
Related: Can I Get Compensation for Being Hit by a Drunk Driver?
Watch Your Step to Avoid Slip and Fall Accidents
Slip and fall accidents are extremely common on New Year's Eve in Las Vegas. Clubs are crowded, drinks are flowing, and service staff is overworked. This combination of factors often results in wet floors. If you can, keep an eye on your path for any wet surfaces. This can be difficult in dark bars and clubs, especially when you're enjoying a holiday with your friends, but try your best. Taking a few seconds to scan ahead can make the difference between staying safe and suffering a broken bone.
Fireworks Safety Tips
Many people enjoy watching brilliant fireworks displays during New Year's Eve in Las Vegas, while others enjoy setting off fireworks to entertain other people. If you fall into the latter category then be sure to follow basic fireworks safety in order to avoid a burn injury. This includes:
Never holding lighted fireworks in your hands
Never direct fireworks towards people, houses, or flammable objects
Use a water bucket to dispose of spent fireworks
Never use fireworks indoors
Happy New Year From ER Injury Attorneys
The team at ER Injury Attorneys wishes you and your family all the best this holiday season. We hope that you have a wonderful and safe 2023. Please follow the New Year's Eve safety tips above to kick off 2023 safely. Should you suffer an accident of any kind, please know that we're available to assist you 24 hours a day, 7 days a week. In addition to serving injury victims in Las Vegas, we serve clients in Henderson, Summerlin, Boulder City, Pahrump, and other cities in Southern Nevada.
Insurance companies will try to take advantage of you while you're injured by pressuring you to accept a settlement that's a fraction of what you deserve. Let our team of award-winning attorneys fight back on your behalf so that you get the highest possible compensation while being treated with the respect that you deserve. You can reach our staff by phone at 702-878-7878 and online through LiveChat or encrypted contact form. For high-level legal representation combined with a true commitment to customer care, contact ER Injury Attorneys today.
The information on this blog is for general information purposes only. Nothing herein should be taken as legal advice for any individual case or situation. This information is not intended to create, and receipt or viewing does not constitute, an attorney-client relationship.