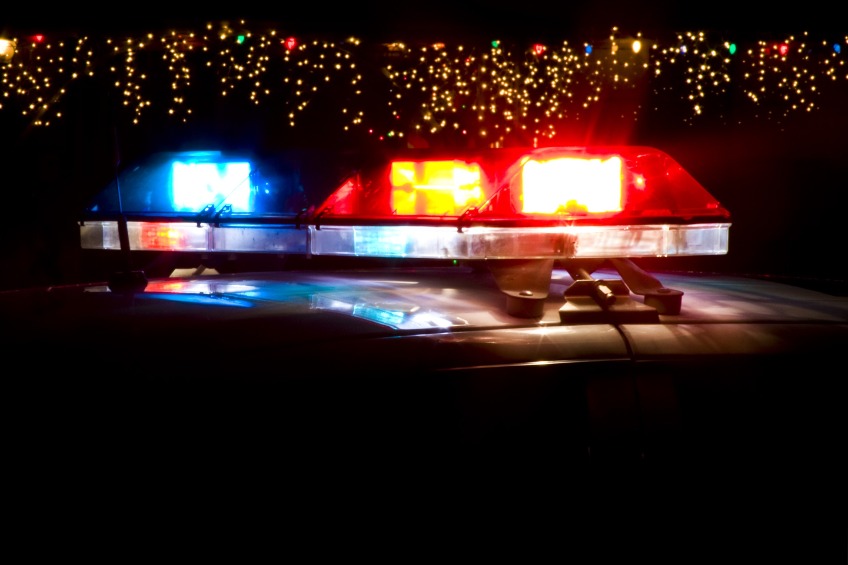 The holiday season means parties and celebrations with family, friends, and co-workers. For many, with this, also comes alcohol, which is why every December is recognized as National Impaired Driving Prevention Month. Impaired driving or driving under the influence is a major problem all year, but rates increase during the holiday season. There were 209 people killed in drunk driving-related accidents between December 31, 2020, and January 1, 2021, according to the National Highway Traffic Safety Administration (NHTSA). Even though impaired driving is a dangerous and selfish act, unfortunately, many still do, and it can result in the death of an innocent victim. The Nevada personal injury attorneys at ER Injury Attorneys want you to have fun but to do so safely. Keep reading to learn about how to recognize impaired driving and some tips to prevent impaired driving.
How to Recognize Impaired Driving?
One of the best ways to prevent impaired driving is to learn how to recognize it. Many believe that impaired driving only involves alcohol. However, according to the Centers for Disease Control and Prevention (CDC), impaired driving is "when someone operates a vehicle while impaired by a substance like marijuana, other illicit drugs, some prescribed or over-the-counter medicines, or alcohol."
Everyone reacts differently to alcohol and drugs, and they each have different effects on the body and mind. For example, alcohol and marijuana are depressants and can impair cognitive function and reflexes, while stimulants like amphetamines and cocaine can lead to aggressive behavior and driving. This is why there are multiple signs of impaired driving to look out for, including:
Excessive speeding
Driving too slow
Changing lanes frequently and other erratic driving behaviors
Tailgating
Sudden braking and accelerating
Making turns too fast or too slow
Driving without headlights
Disregarding traffic signals and signs
Driving on the wrong side of the road
Knowing what to look for when you're on the road and reporting impaired driving to the police can potentially help save lives and prevent fatal car accidents. There is a strong likelihood that a driver who exhibits any of the aforementioned behaviors is impaired. Call the police immediately and report the incident. Don't forget to provide the license plate number and vehicle description.
Ways to Prevent Prevent Impaired Driving
Preventing impaired driving sounds easy enough. The only way to prevent impaired driving is to not do it. However, there are impaired drivers on the road daily. Everyone who intends to consume alcohol should make preparations to avoid driving while impaired. Some who are intoxicated, have no way to go home, and have driven while drunk before without getting in trouble, face the very real temptation of driving while impaired. It is not worth risking your life, taking the life of an innocent victim, and risking a criminal record.
If you plan to go out this holiday season, or any time, follow the tips below to prevent impaired driving.
Have a designated driver: always have a designated driver if you are not planning on using a rideshare service, taking a taxi, or using public transportation. If someone agrees to be the designated driver, they can rest certain that they will not be drinking and will be able to safely take their friends home at the end of the night.
Make a plan ahead of time: if you are going out with a group of friends, make a plan ahead of time about how you plan to get home. Also, discuss what to do if you get separated while you are out.
Eat before drinking: consuming alcohol on an empty stomach accelerates the onset of intoxication. This may lessen your inhibitions, making it more likely that you will get behind the wheel after consuming alcohol.
Avoid drinking alone: stay sober if you are going out either to a party, gathering, or bar alone. When driving alone, you increase your chance of an accident. This, coupled with the intoxicating effects of alcohol, is a recipe for disaster. It is still possible to have a good time while staying sober and not drinking.
Download a rideshare app: having another transportation option lessens the likelihood of impaired driving. Even if you have another ride home, it is important to have a rideshare app like Uber or Lyft downloaded on your phone ahead of time in case your transportation plans change.
Don't allow any guests on your property to drive while impaired: if you are hosting a party at your home, business, or on property you own, allowing a guest to leave your property while driving impaired can leave you liable under Nevada negligence laws. Make sure your guests know ahead of time that they can spend the night.
Injured By an Imparied Driver? Call ER Injury Attorneys
No matter what, there is no excuse for impaired driving. By following the recommendations outlined above, you can help prevent impaired driving as well as keep yourself and others on the road safe. If you've been injured by an impaired driver, the team at ER Injury Attorneys can help you obtain the compensation you deserve for your injuries, pain and suffering, lost wages, loss of consortium, and more.
We've helped clients in Las Vegas, Henderson, Summerlin, Boulder City, and Pahrump seek justice after accidents caused by impaired drivers. For your free case consultation, contact us 24/7 by calling 702-878-7878, via LiveChat, or by filling out our contact form.
The information on this blog is for general information purposes only. Nothing herein should be taken as legal advice for any individual case or situation. This information is not intended to create, and receipt or viewing does not constitute, an attorney-client relationship.