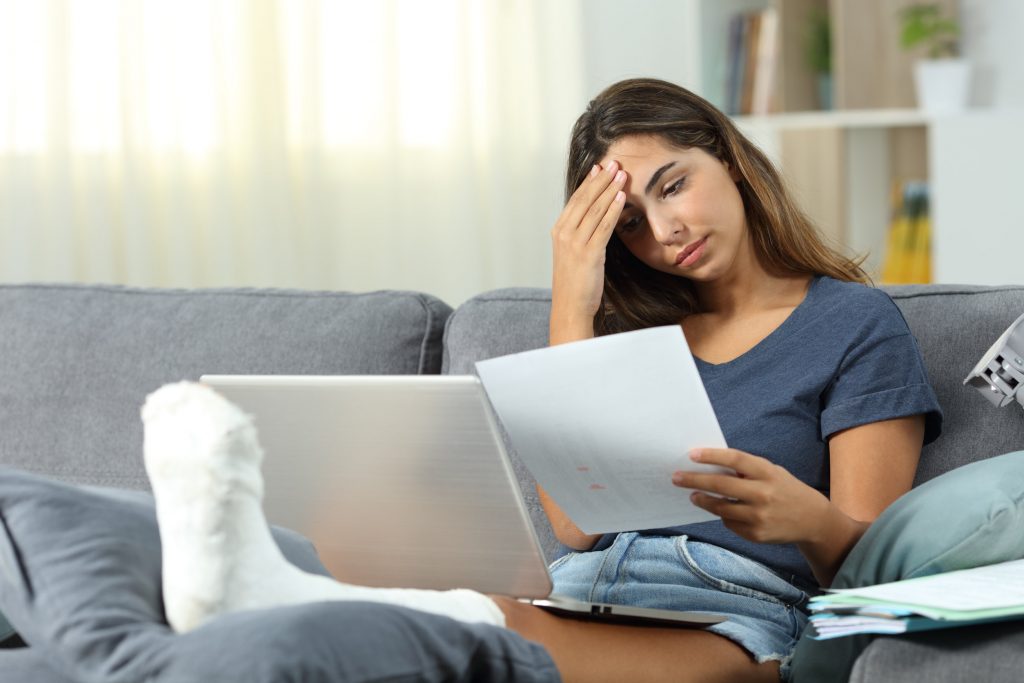 In many cases, health insurance will at least partially cover car accident injuries, just as it would cover other injuries or illness. However, health insurance isn't the only way you can get your medical bills paid after an accident in Southern Nevada. You may also be able to use optional Medical Payments (MedPay) coverage from your own auto insurance policy, or recover compensation from the at-fault driver and/or their insurance company.
Trying to make sense of what's covered and who should pay for injuries first after a motor vehicle accident can be confusing and overwhelming. Learn more about filing auto accident medical claims (and getting the compensation you deserve) from the car accident lawyers at ER Injury Attorneys.
Paying for Medical Care After a Car Accident
The most important thing to do after a car accident is to seek medical care, regardless of your insurance status. Car accident injuries can be life-threatening, and delaying care because you're worried about medical debt can cost you life or limb. Even if you don't have any obvious injuries, it is best practice to get checked out by a medical professional after an accident.
While it may not be necessary to go to the emergency room, you should be seen by your regular doctor or at an urgent care center as soon as possible to rule out any invisible injuries. If you develop any symptoms in the days or weeks after a car accident (as is common with injuries like whiplash), be sure to follow up with your doctor. This ensures not only that you get the treatment you need, but also that any injuries related to your accident are properly documented.
Health Insurance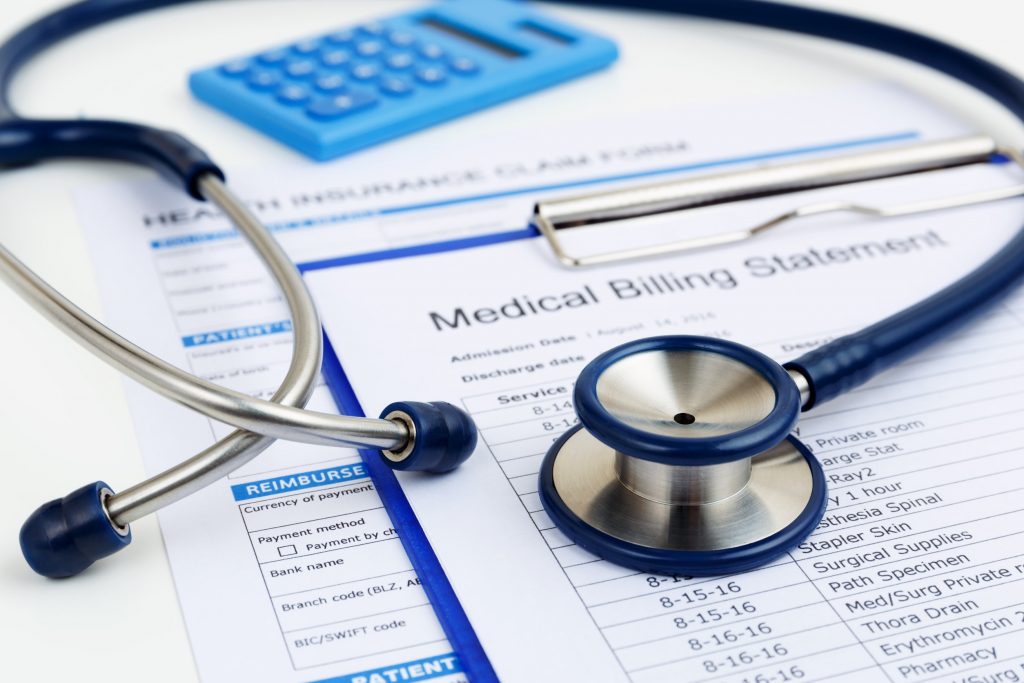 You can use your health insurance to pay for medical bills from an auto accident. You may be responsible for copays, deductibles, and non-covered services depending on the specifics of your individual policy, but many hospitals, ambulance services, and doctor's offices are willing to work with patients, health insurance companies, and car insurance companies to sort out who should pay for what.
It's important to note that your health insurance policy may be considered secondary to car insurance, meaning health insurance will not kick in for medical bills until the at fault driver's insurance policy has been completely exhausted first. If coverage is secondary, your health insurance company may not send you any bills and instead seek payment directly from the at fault driver's car insurance through a process called subrogation.
MedPay
Nevada is a fault state when it comes to car accidents. This means that in general, the auto insurance company of the driver responsible for causing an accident pays for all damages stemming from a collision. However, if you carry optional medical payments (MedPay) coverage, auto accident medical claims may be covered in part by your own policy.
MedPay isn't a substitute for health insurance coverage, nor does it cover damage to your vehicle. However, as a supplemental coverage, it can help you cover the cost of some of your outstanding medical bills after an accident, even if you were partially at fault for the accident. Even if you use your health insurance, chances are you'll still be responsible for some copays or deductibles. MedPay can reimburse you for these costs in addition to non-covered services up to your policy limit, often without having to pay a car insurance deductible.
If you've already made out of pocket payments for medical care after an accident, you're likely eligible to file a MedPay claim with your own insurance company. You'll just need to submit proper documentation of the bills you've paid for the services and treatments you've received.
Car Insurance Settlement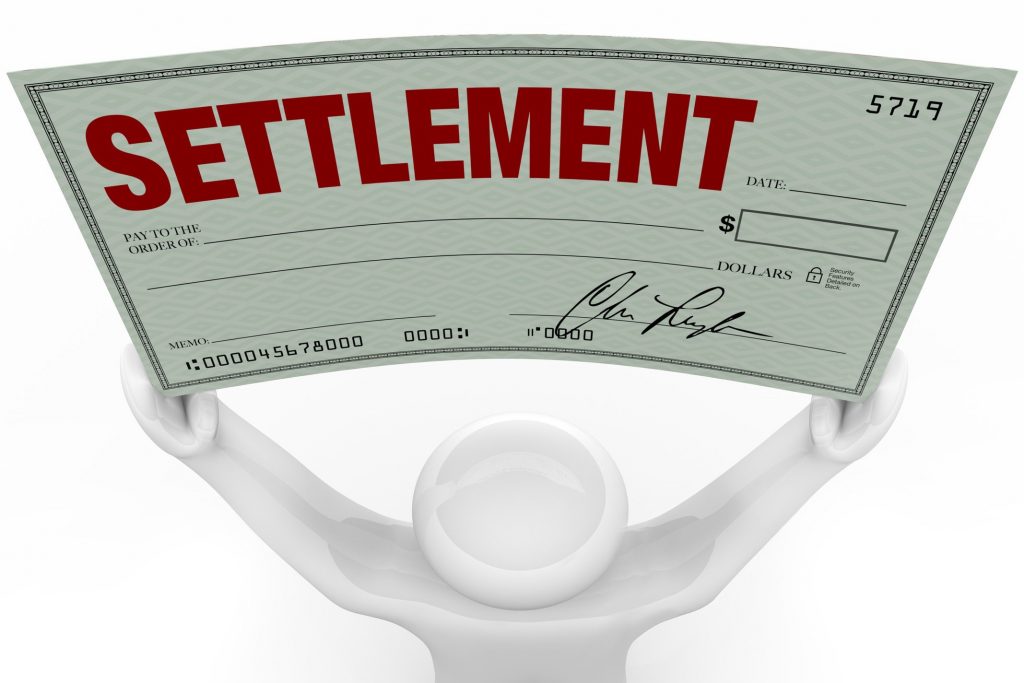 When you've been injured in a motor vehicle accident caused by another driver, your best bet for obtaining the highest amount of compensation is filing a claim with the other driver's car insurance company. In many cases, auto insurance is considered primary coverage and should be utilized first to cover medical bills and lost wages, in addition to pain and suffering.
Auto accident medical claims are paid by bodily injury liability coverage. The policy limit of the driver who caused the accident determines the maximum amount of compensation you can recover. In Nevada, the minimum amount of bodily injury liability coverage a driver must carry is $25,000 per person (up to $50,000 per accident if multiple people are injured).
Depending on the severity of your injuries, how many people were injured in the accident, and the amount of coverage a driver has, you may find that the cost of your medical bills and injury-related expenses exceed the at-fault driver's policy limit. If this is the case, you may have several other legal options, including:
Filing a claim with the at-fault driver's umbrella policy (if they have one)
Filing a personal injury lawsuit directly against the at-fault driver
Pursuing a claim against more than one responsible party
Filing an underinsured motorist claim with your own insurance (if you purchased this optional coverage)
Get Help with Auto Accident Medical Claims
If you were injured in a car accident because of another driver's negligence, health insurance is just one of multiple resources that can cover or reimburse your medical expenses. Securing a fair settlement from the insurance company is possible, but the first settlement offer you receive may be much lower than the true value of your claim.
For this reason, you may consider talking to a Las Vegas personal injury lawyer about your car accident claim. At ER Injury Attorneys, we offer free personal injury consultations to help you determine how much your claim is worth and explain all your legal options, from negotiating a settlement to suing the driver. In addition, we work on a contingency fee basis, meaning you don't pay us a penny unless we make a financial recovery on your behalf.
Request your complimentary, no obligation case review by calling 702-878-7878. We're available 24/7 to take your call and answer your questions via LiveChat. You can also fill out this form to be forwarded directly to our legal team.
The information on this blog is for general information purposes only. Nothing herein should be taken as legal advice for any individual case or situation. This information is not intended to create, and receipt or viewing does not constitute, an attorney-client relationship.