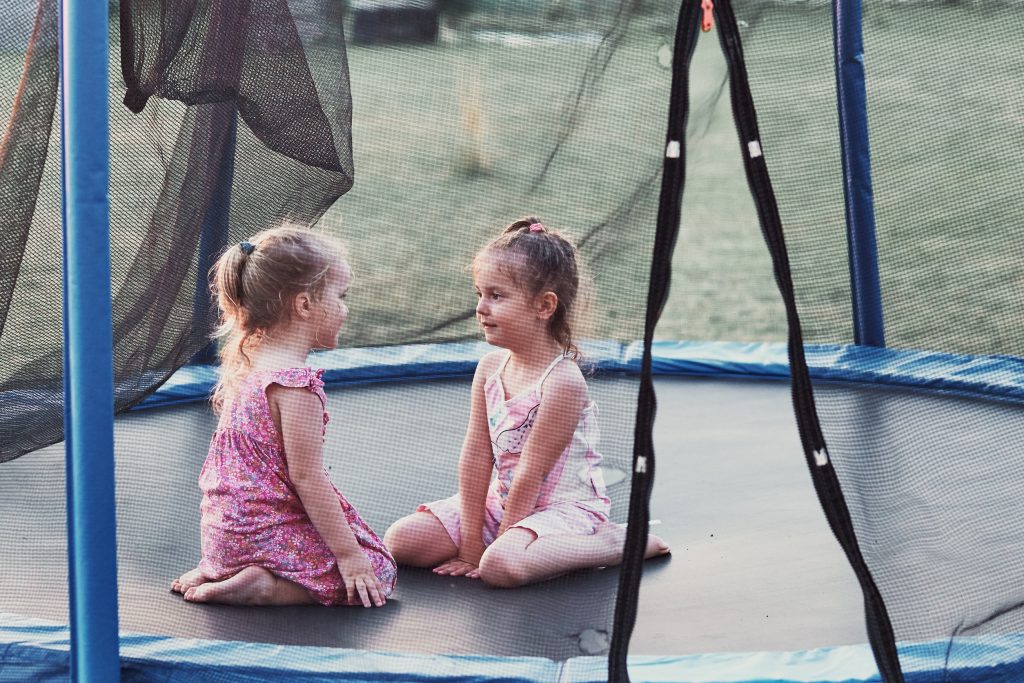 Imagine- your child has been hurt on your neighbor's trampoline. They have grave injuries, including a broken leg and whiplash. Your neighbor has never put a fence up to protect their property, even though they see your children playing outside every day.
Is the law on your side in this situation? A broken leg and whiplash can lead to medical bills you can't afford, and these are some of the least extensive injuries possible. In some cases, especially those that involve swimming pools, children wander into the pool area and lose their lives to wrongful death.
Nevada attractive nuisance law is in place to dictate who is liable for a child's injuries in such cases. If a similar situation has happened to your loved one, call ER Injury Attorneys today at 702-878-7878 to learn more about your legal options during a free consultation.
Doctrine of Attractive Nuisance
What are attractive nuisance laws? Attractive nuisance laws in Nevada govern properties that contain an artificial condition, like a trampoline or pool. These property enhancements can be enticing to a child. Even if that child trespasses to jump or swim, it is still the property owner's responsibility to ensure the safety of that child. 
There are certain conditions that must be met in order to have a successful attractive nuisance personal injury case. 
The injured party must be a child. You won't be able to win compensation as an adult trespasser, as you should have known not to enter the property.
The condition cannot exist naturally. In other words, while a property owner should put a wall or fence around a pool they have added to their property, they are under no obligation to do so if their property is on a lake.
The law applies to whoever is in charge of the property. This might be the lessee, owner, or general occupant.
The property owner/occupant should have known that a child could potentially trespass.
Furthermore, the owner/occupant did not do enough to protect a child from harm, should they enter the property.
The artificial condition must involve unreasonable risk of bodily injury or death.
The injured child must be young enough to not realize the dangers of the area in which they have entered.
What Artificial Conditions Constitute an Attractive Nuisance?
Trampolines and pools aren't the only property enhancements that might be considered dangerous to children. Other artificial conditions include:
Tree houses
Animals, like dogs, ponies, and horses
Amusement park rides
Artificial ponds and streams
Heavy machinery and other equipment commonly found on a construction site
Weapons
Playground equipment
Bounce houses
If you have a young child, you can help them avoid accidents on other properties by having conversations about what is safe and what is not safe. You can also do your best to supervise them while outside. Finally, you can set up your own fences and walls to keep children in your yard.
How to Prevent Attractive Nuisances
But, what if you have one of these artificial conditions on your property? What can you do to avoid a potential lawsuit?
Make sure that there is a fence up around anything that may entice a child to enter.
This fence must be tall enough that a child cannot climb it.
Keep animals leashed, kenneled, within a pen, or behind a fence. Again, make sure these barriers are tall.
Take care to put away weapons, machinery, and tools.
Do not leave ladders beneath a tree house that can be easily climbed.
Las Vegas Premises Liability Lawyers Can Help
Could these laws help you win compensation after an accident? Absolutely- you may be able to win compensation for a long list of expenses. This list of expenses includes:
The child's medical expenses
Ambulance rides
Emergency room costs
Physical impairments
Physical therapy
Permanent scars or conditions
Counseling
Costs into the future, like the projected amount of wages your child may no longer be able to make due to their injuries
Home improvement costs for wheelchairs, accessible bathrooms, and more
The pain and suffering of the child
Remember: your family can still recover damages even if your child was not invited on the property. As a property owner/ occupant, this party has a duty of care to your child and any child that may want to come near their property. 
Call ER Injury Attorneys Today
ER Injury Attorneys is located in Las Vegas, Nevada, but we represent clients throughout southern Nevada. This includes Clark County, Nye County, and all Las Vegas areas. So, whether you live in Henderson, Summerlin, Boulder City, Laughlin, or Pahrump, give us a call today so that we can begin the fight for your child's compensation.
The information on this blog is for general information purposes only. Nothing herein should be taken as legal advice for any individual case or situation. This information is not intended to create, and receipt or viewing does not constitute, an attorney-client relationship.